Alex McKinnon breaks neck in Storm clash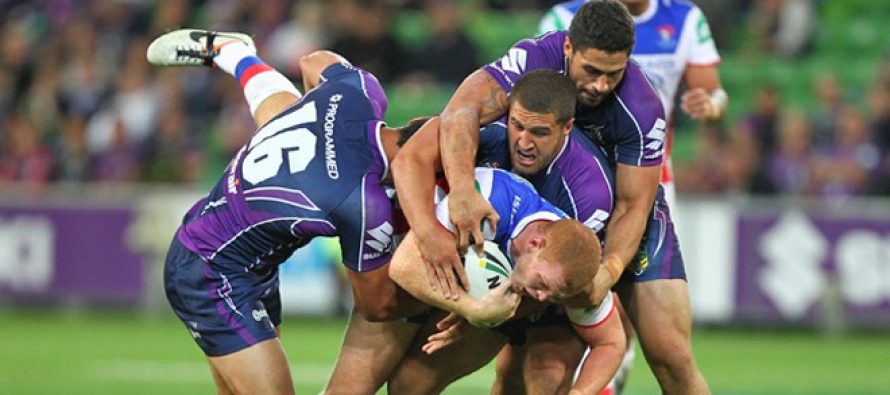 Newcastle Knights forward Alex McKinnon fractured his neck in yesterday's 28-20 loss against Melbourne Storm.
The 22-year-old had fractures in both his C4 and C5 vertebrae and was stretchered off the field following a dangerous tackle from Jesse and Kenny Bromnwich and Jordan McLean, which was put on report. Thankfully, his spinal cord has remained intact.
In a statement, the Knights said: "His spinal cord is not severed but the doctors are unsure about the level of spinal cord compromise. It will be a number of days or weeks until the extent of his injury is known."
NRL chief executive, Dave Smith, said: "The doctors have advised that it will be a number of days or weeks until the extent of his injury is known. The NRL and the league community will do whatever we can to support Alex and his family during this time. Our entire focus is on Alex's wellbeing and we wish him a full recovery."
Photo gallery (click to launch slideshow)

Comment on this and other stories on the Total Rugby League Fans Forum