Five things to expect from Magic Weekend 2014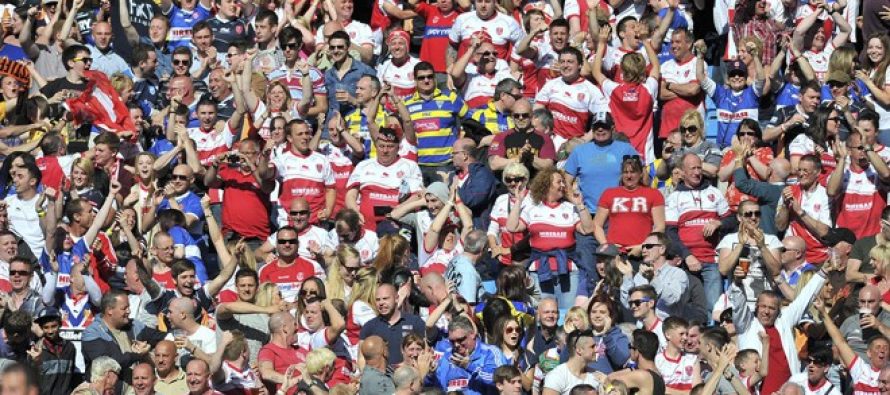 The eighth annual Magic Weekend takes place at Manchester City's Etihad Stadium this weekend, and it promises to be an absolutely amazing event. With incredibly hot weather in prospect, the atmosphere will resemble something of a carnival as all 14 Super League sides lock horns at the home of the Premier League champions.
After last year's drama and excitement, it seems impossible to think we could be in for an even better year this time around. However, there is much in store – both on the field and off it – to suggest that this year's showing could turn out to be the best yet.
There are sure to be moments that will rank alongside the best Magic Weekend highlights of all-time, meaning there is sure to be some breathtaking Rugby League on show. Let's take a look at five things we can expect from the 2014 edition of Magic Weekend.
1. A party atmosphere – guaranteed
One thing the Magic Weekend always serves up is a brilliant atmosphere, unlike anything else seen in any other sport. Players, coaches and fans all rave about the spectacle of the Magic Weekend, and how unique it is that fans of all clubs can unite under one roof to make such a brilliant advert for our game.
With Leeds captain Kevin Sinfield this week saying that Magic is a credit to our game and completely unique to Rugby League, the onus is on the game to make sure it remains a part of our calendar for years to come. And with temperatures set to soar in Manchester over the weekend, it will only further create an outstanding atmosphere that will surely help to put this great game on the map even more.
2. London's first win of 2014?
They have been getting close for a couple of weeks now, and many people believe the opening game of Magic Weekend 2014 will be the one where London finally snap their losing streak.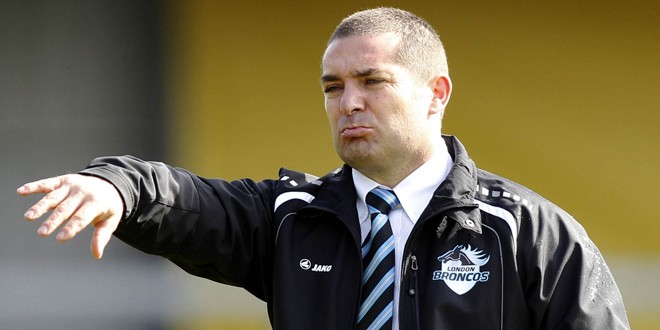 Having crashed out of the Challenge Cup at the first hurdle, and lost each and every Super League game so far this campaign, new head coach Joey Grima will be desperate to get their season up and running by toppling Catalan Dragons in the first match of the extravaganza on Saturday lunchtime.
It is perennially a match that attracts the lowest interest at Magic usually – partly because it is the first game on. However, if the word spreads with 25 minutes left that London are leading, you would imagine a fair few people will flock into the Etihad earlier to witness the Broncos get off the mark at long last.
3. Record-breaking crowds
With ticket sales sailing past the record attendance set for Magic Weekend, the 2014 edition will hopefully prove that Manchester is indeed the ideal setting for the event. With talk well and truly in debate about whether to keep Magic Weekend at the Etihad Stadium, the ticket sales for this year look incredibly encouraging, with an all-time high expected.
Attendances increasing year after year only prove that the RFL are doing the right thing in keeping the Magic Weekend at the Etihad, and hopefully we will see a big surge in crowd numbers given the weather and the highly anticipated fixture list that is in place once again for this year.
With talk that Rugby League constantly undersells itself and fails to attract crowds of any substance, this weekend will hopefully be a welcome shot in the arm for the future of the game.
4. A Hull derby with serious punch
All Hull derbies carry a certain amount of ferocity and tension, but you get the feeling that the derby on Saturday afternoon could well be the tastiest of the lot. After all, it is a year on from that dramatic afternoon at the Etihad when Hull FC snatched the most controversial of victories.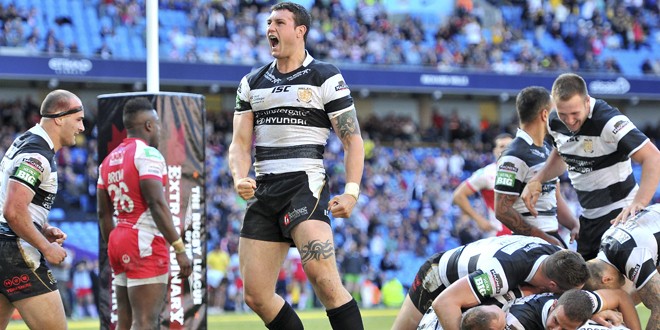 With Chris Green's late, late score still leaving a bitter taste in the mouths of thousands of Hull Kingston Rovers supporters, the onus will be very much on both Hull sides at Saturday's Magic Weekend. Travis Burns has publicly stated the squad are looking to right the wrongs of last year – despite winning the first derby of 2014 earlier this season.
That tells you all you need to know about the bad blood that remains from that dramatic afternoon in the sun last year.
5. Drama all across the board
Magic Weekend has an outstanding track record of delivering controversy and drama – whether it is a late try with huge controversy like we saw in the Hull derby last year, or moments that can provide pure ecstasy or sheer heartbreak. The weekend often delivers on a dramatic front like no other.
There is sure to be plenty of talking points coming out of the weekend, and TotalRL.com and League Express will have every base covered throughout the course of the weekend. Whether it is reaction from coaches and players on the website as soon as we get it, or the best interviews in Monday's paper, you will get all the reaction you need right here.
With Magic Weekend 2014 shaping up to be the best edition of the lot, you really can't afford to miss out on any of the action!
Comment on this and other stories on the Total Rugby League Fans Forum