I'll start off with Roy Boy's favourite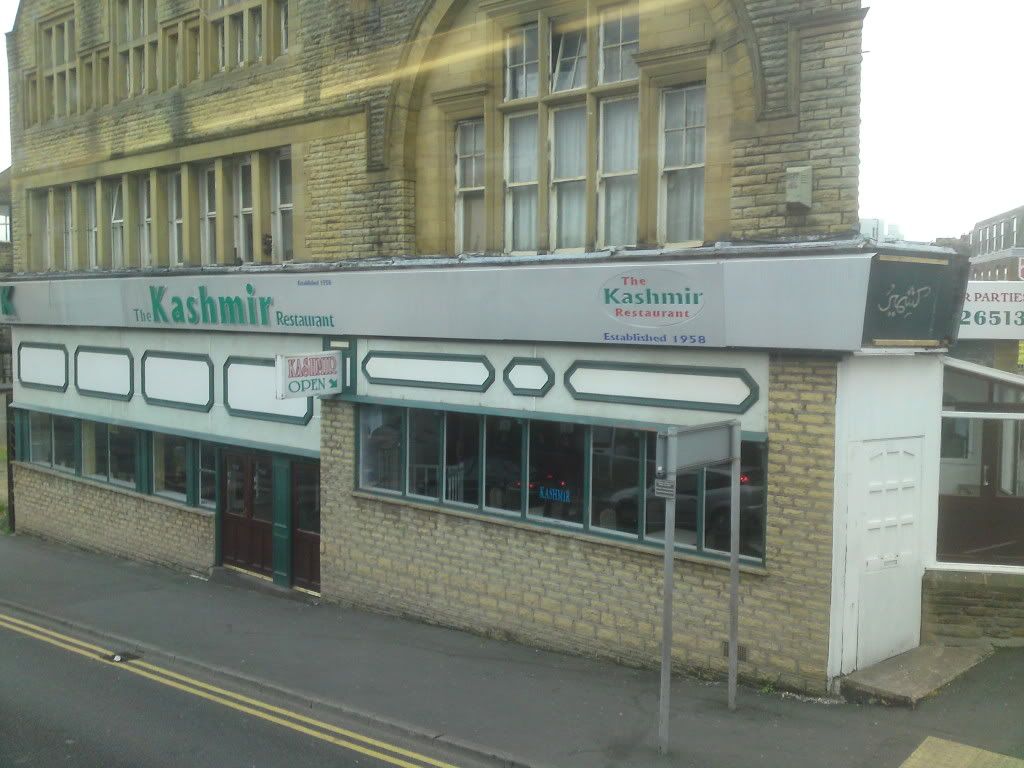 The Kashmir.
You can even take your own alcohol with you.
Many a time I've crash landed in the Kashmir after a night out over the road in the Revolution Vodka Bar, to be greeted with the complimentary Poppadom/bhaji/sample of curry tray.
Whilst talking to my friendly Pakistani mate Jahvid about Cricket.