Sky Sports News shows you how to Get Involved in rugby league on Saturday's show
Last updated: 1st February 2013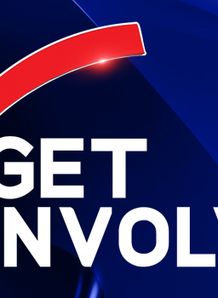 GET INVOLVED - RUGBY LEAGUE
7am, Sat, Sky Sports News HD
The new Super League season gets underway this weekend and the World Cup swings into gear in October, so what better time to get involved in rugby league?
Over the next four weeks,
Sky Sports News
will be guiding you through the finer points of the sport and showing you why rugby league - which has experienced a notable drop in the number of 18-19 year-olds participating - is a perfect way to spend your time.
In episode one, we will visit the Thatto Heath Crusaders club in St Helens - which nurtured the talents of rugby league great Alex Murphy and welcomes players as young as four - and journey to Guildford Giants in Surrey, whose women's team have flourished in recent years.
But there's plenty more on offer over the next few weeks, too, as we meet a local rugby league star in Oulton who has helped out their community, and get a masterclass in the sport from reigning Super League champions Leeds Rhinos.
Watch Get Involved, 7am, Sat, Sky Sports News HD.
For further details, visit the following websites:
Guildford Giants - www.pitchero.com/clubs/guildfordrlfcThatto Heath Crusaders
- www.thattoheathcrusaders.org