Team ad predictions for town
Posted 09 March 2014 - 10:26 AM
Little known fact for you - Ant Murray signed pro forms for Wigan with a big sign on fee.
---
Posted 09 March 2014 - 02:22 PM
Good Afternoon All,

My prediction's for Today's game are.

The Mighty Barrow Raiders 26 Workington Town 14.

The Attendance will be in the region of 1458.

The First try scorer will be Dalton Grant.

The Man of the Match will be Liam Campbell.

UP THE RAIDERS.!!!

GOUDIE. :-)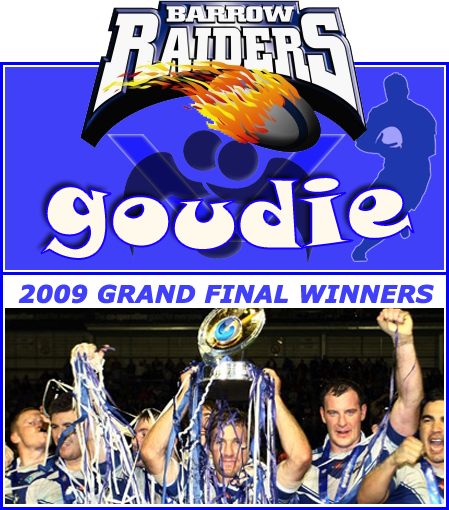 2009
BARROW RAIDER's
CHAMPIONSHIP WINNER's
NORTHERN RAIL CUP FINALIST's
CHAMPIONSHIP GRAND FINAL WINNER's
Stevo say's: I cant see anything but a win for Castleford!!!
---
---
0 user(s) are reading this topic
0 members, 0 guests, 0 anonymous users