I admit I have often wondered what place rugby league has in Toulouse. They're more often than not in the very long shadows of Stade Toulousain and Toulouse FC and may be even the cities Handball team. But this past week feted by the civic authorities and as seen here welcomed on Place du Capitole in the very heart of France's 4th biggest city in celebration of the clubs unique cup-league double after 77 years of trying. Its an image taking some believing.
I can remember them some years back when their U21s arrived at Carcassonne with only nine players when this year they won the comp; to be fair Justin Morgan got them on the front foot in 2005 but their Championship stay across the Channel later unproductive. Last year when they hosted the Catalan-Hull KR game before 14,000 something else changed too.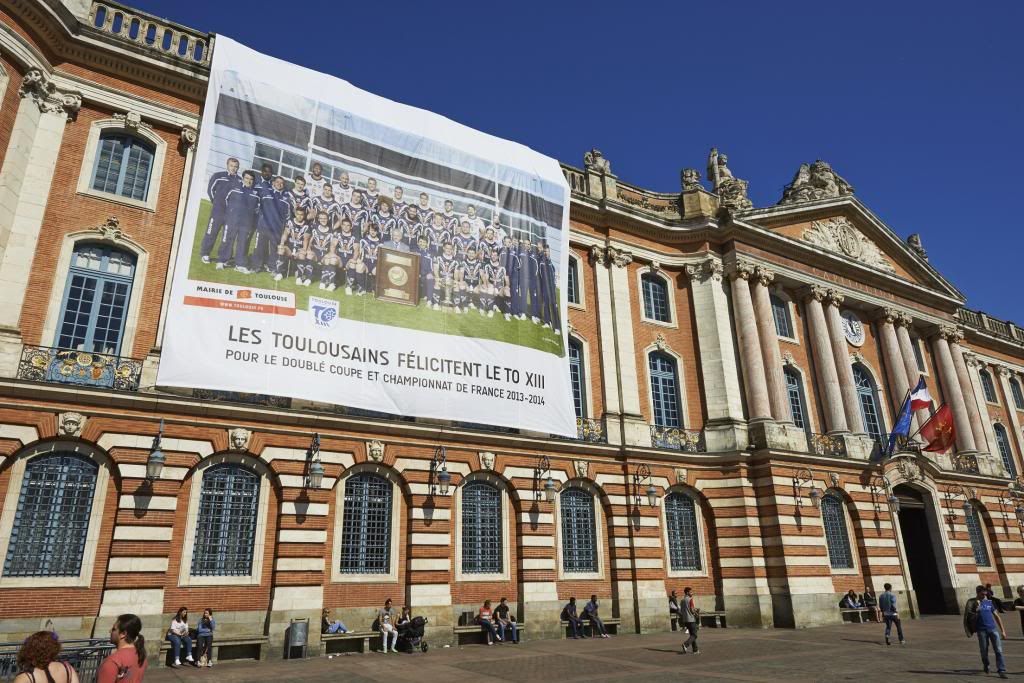 Edited by audois, 26 May 2014 - 11:12 AM.