Toddler at risk from extremists
Posted 08 August 2014 - 07:06 AM
These extremists get everywhere ...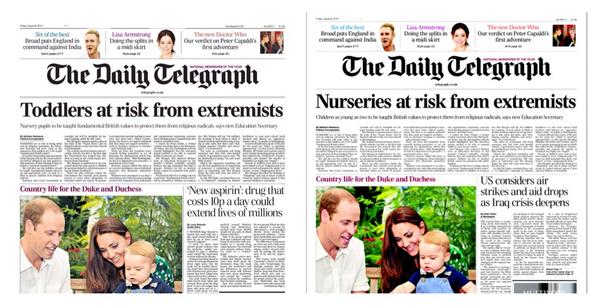 Cheer up, RL is actually rather good
- Severus, July 2012
---
Posted 08 August 2014 - 08:26 AM
It's been a while since a politician has started something with JUST THINK OF THE CHILDREN. She must be planning some pretty oppressive laws if we need to be softened up like that.

Arguing with the forum trolls is like playing chess with a pigeon. No matter how good you are, the bird will **** on the board and strut around like it won anyway
---
---
0 user(s) are reading this topic
0 members, 0 guests, 0 anonymous users