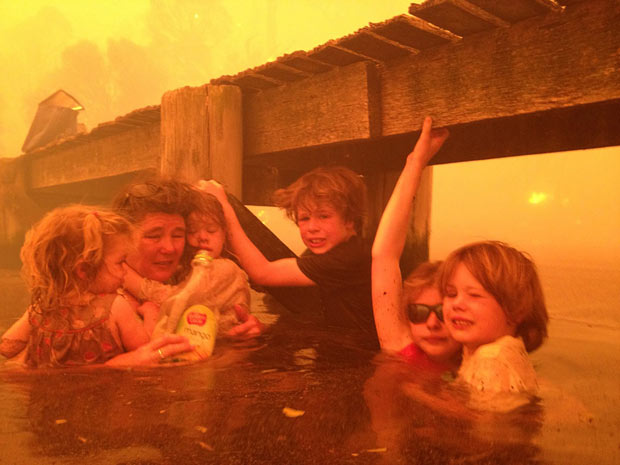 Not for the photography thread, despite it possibly fitting the light theme, for the simple reason that I didn't take it.
It's a Tasmanian grandmother hiding her grandchildren in the sea under a jetty while their house burns in the background. It's taken by the grandfather apparently. I think it's quite brilliant.
Full story and good commentary below. One of the early comments suggests that it looks like a scene from the Depression era dustbowl. I think I know the picture he means, but I can't find it. It's something about the woman's face that does it.
http://www.guardian....ing-photograph#
And some more pictures of the scene
http://www.guardian....tralia-pictures