Well here we have it ladies and gents, the Sky Sports October highlights taken from this months (allegedly prestigious) Sky magazine.
In the eyes of Sky Sports this coming Saturday the most important event that they (yes it's on ESPN but the Sky/ESPN partnership exists) are showing isn't the Grand Final but Scottish Football and Hearts vs Rangers.
See here: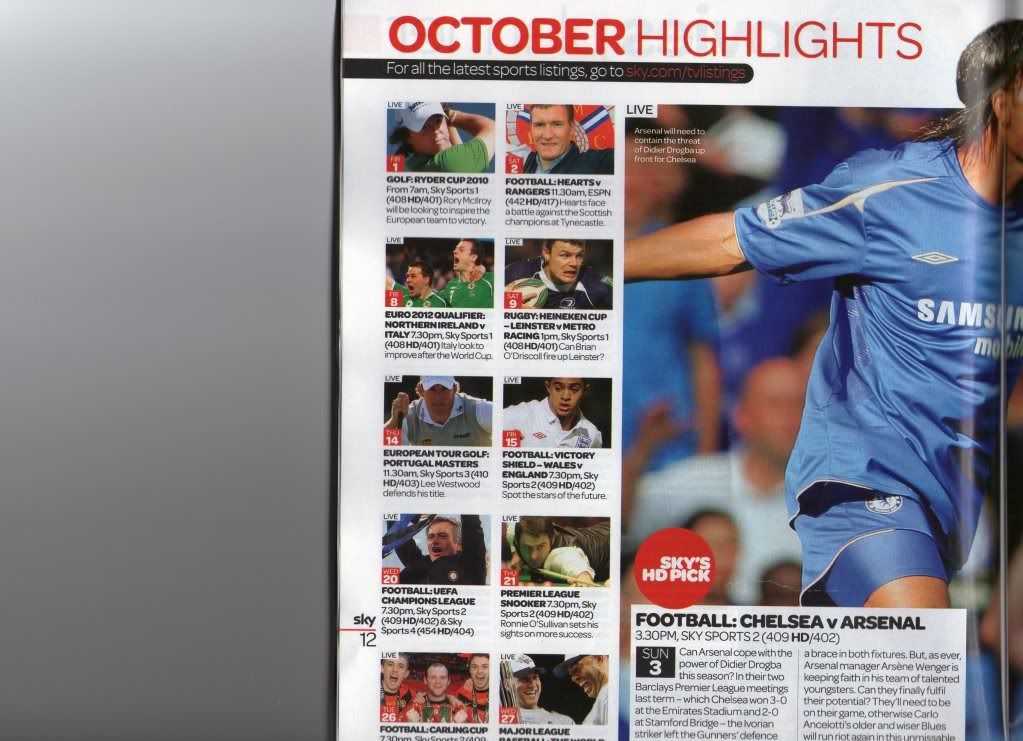 I find it disgusting that Sky should not mention the Grand Final at all.
Also disgusting is for Sky to rate the Leeds Carnegie vs Sale Sharks game over the New Zealand vs England Four Nations game.
Not one mention of Rugby League at all.
So if anyone would like 90 sheets of toilet paper for free, please drop me a line asap as this is going in the bin in five minutes time.