Here's the games and first broadcast timings for the NRL Round 23 games this weekend.

Sea Eagles played their R22 home game at the Bluetongue Stadium which is in Gosford in the Central Coast region of NSW (half way between Sydney and Newcastle).
This week they are playing their game there again. This time though it is a Rabbitohs home game.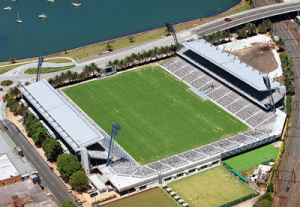 What a great location!
I'd be more than happy to watch an NRL game there!