James Graham wins battle of Britain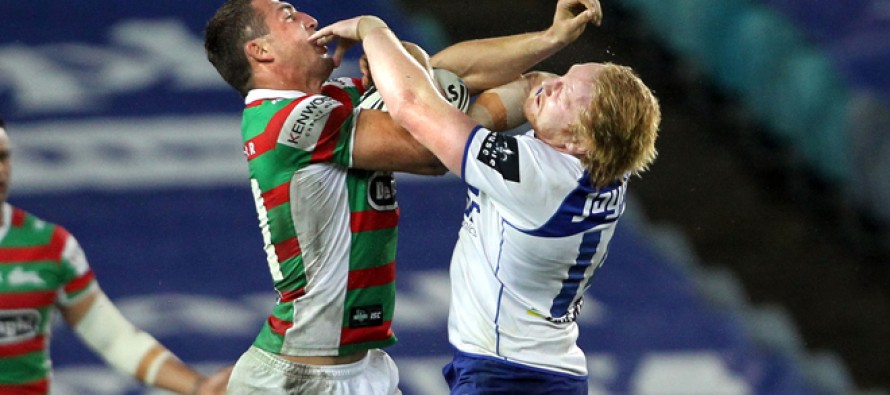 Related Articles
All last week the media had been trumpeting Rugby League's 'Battle of Britain' – the clash between World Cup room-mates Sam Burgess and James Graham.
And it proved to be just that on Good Friday! As Canterbury snatched a late 15-14 victory over South Sydney it was difficult to judge which of the two former Super League behemoths came out on top.
Perhaps checking the statistics was the best way to decide. Sam Burgess stormed a total of 160 metres in 22 bullocking charges. And he made 40 rib-tickling tackles as well a half-a-dozen clever offloads.
On the other hand Graham picked up 125 metres in 15 runs and made a more than respectable 35 tackles.
The media tried to paint the clash as a war. But they couldn't hide the fact that Burgess and Graham had been international room-mates for the past seven seasons and are good friends who meet for dinner at least once a month.
"I love him to bits," Burgess said. "Jammer is a great bloke and we're the closest mates. But I also love playing against him because he's a great competitor."
And Burgess revealed a little known fact about their relationship – they enjoy sharing a pot of Earl Grey tea.
"Jammer, he's great at making a brew," the Rabbitohs star explained. "When we're on tour, he makes a pot of tea for us every night. It's the one thing I'm really going to miss when I leave [to rugby union] at the end of the year."
This is an excerpt from a story that originally appeared in issue 2,911 of League Express newspaper, available in all good newsagents and online now
---
Join the lively Rugby League debates on our Fans Forum
---
---
Only registered users can comment.