Kyle Amor out for three months – as we told you FIRST!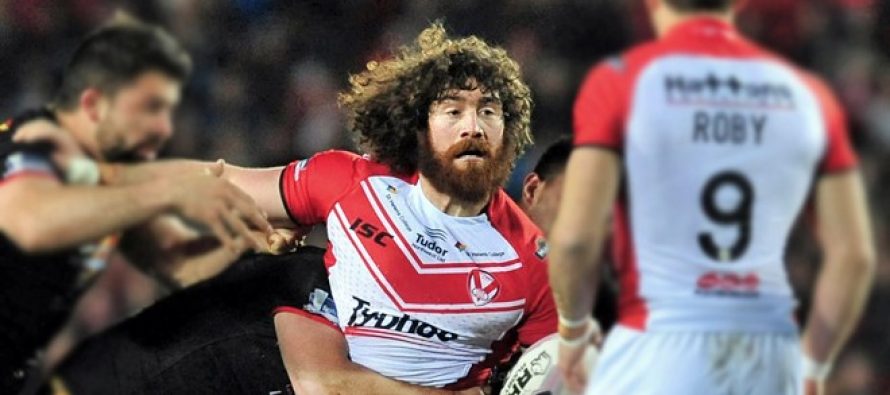 Internet readers will have become familiar with the story that St Helens forward Kyle Amor is out for three months due to an injury however, readers of League Express will have already learned of that story before it officially broke on Wednesday.
That is because we featured an exclusive interview with the forward in our issue of League Express this week, where Amor told us exclusively about how he was hopeful of returning for the business end of the season. Here is part of the interview, with the full story in the paper this week. It confirms that if you need your Rugby League news fast, accurate and official, there really is no other place to go than League Express.
ST HELENS have been dealt a huge injury blow, as Kyle Amor has been ruled out for at least three months with a serious knee injury.
The 26-year-old left the field during Saints' Challenge Cup defeat to Leeds Rhinos two weeks ago, and he told League Express that he will miss three months of action. The injury could potentially rule him out for longer if he needs an operation, and he admits he was gutted to learn the extent of his setback.
"I'm going to be out for at least three months, and I see a specialist on Tuesday to determine the next course of action. They'll decide whether I need an operation, and if I do it'll have to be done pretty quickly," Amor told League Express.
"I've damaged my ligaments; but I've not snapped them, they're just really badly damaged. I've got some tests once the swelling has gone down to determine whether the damage is bad enough to require an operation.
"I've not really been badly injured before, so it was absolutely gutting. And it came at a bad time for the team, so it's really disappointing. I tried to start the year well, because I normally start slowly, so I just tried to hit the ground running."
Amor hopes to return to action before the end of the season should his consultation go well. And he admits the prospect of a return at the business end of the season will keep him motivated through his rehabilitation period.
"It just depends on what is said by the specialist," added Amor.
"If they say I'm out for the year then I'll have to get my head around it. However, if I'm back in three months, which will be the best case scenario, then I'll have something to work towards.
"This is the first time I will have missed a big part of the season, so I've got to learn how to deal with it. I'll just get my head down with my rehab and try get back for later in the season."
Comment on this and other stories on the Total Rugby League Fans Forum