Leigh Centurions: Tommy Goulden signs full-time deal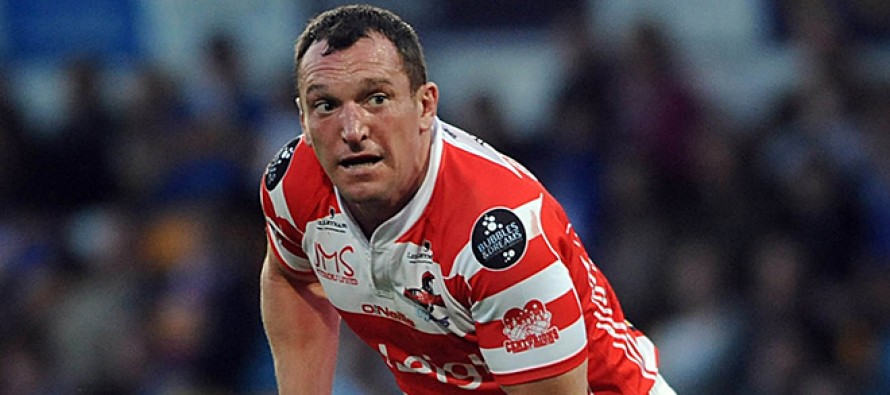 Related Articles
Leigh Centurions have announced that Tommy Goulden has signed a one-year full-time contract with the club, which will commence in December 2014 with a further one-year option at the Centurions' discretion.
The 32-year-old back-rower has been in outstanding form for Leigh this season and has now scored 46 tries in 125 appearances for them since his debut in 2010.
Goulden originally signed for his hometown club during Ian Millward's time having started his professional career with Rochdale Hornets in 2005 and later having two years at Oldham. He is closing in on the landmark of one hundred career tries, having scored 89 in 224 games.
Leigh Centurions head coach Paul Rowley said: "If ever a bloke earned a full-time playing contract it is Tommy. He epitomises everything that we are trying to achieve at the Centurions and is so well respected and valued by the fans, his peers and the staff.
"That is testament to the way he has earned a full-time contract. I am delighted that Tommy now has the opportunity to be a full-time rugby player. It is something he will really appreciate and he will ensure he makes the best of it."
Head of Rugby Derek Beaumont added: "I had pre-empted that this one would be one of the harder ones to get over the line and I was wrong on that score. Tommy showed the same commitment to going full-time as he does week-in week-out on the field. This is despite him having his own electrical business.
"Tommy epitomises what rugby is all about and I have always admired him from his days at Leigh Miners Rangers. Every great side has a balance of solid experience mixed with youth and Tommy certainly adds in that department.
"It's ironic signing Tommy and Matt on the same day as that is a clear example of what I am saying. I look forward to seeing Tommy make his 150th appearance for his home-town club next season. He is a great bloke and again I feel we may not yet have seen the best of what he has to offer, when he settles in to the benefits of being a full-time athlete."
---
Join the lively Rugby League debates on our Fans Forum
---
---
Only registered users can comment.