Kevin Sinfield's and Paul Wellens' distinguished Rugby League careers have run almost in parallel.
Eleven years ago, they were on opposite sides in one of the most iconic Challenge Cup ties of recent years.
In the semi-final at Huddersfield that year, Sinfield's last second touchline conversion sent the tie into extra-time, and the Rhinos prevailed over Wellens' Saints.
On Saturday, they will face each other again, having met in countless Grand Finals, Super League games and Challenge Cup clashes in the meantime.
Wellens has been in the headlines of late, having passed the 500 career appearance mark and setting a new total for Super League games.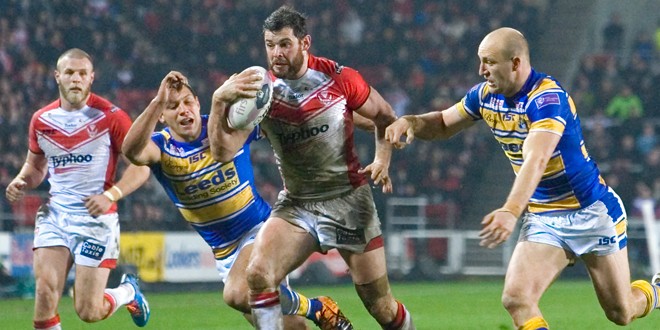 Sinfield, who went into the Easter schedule on 520 career matches and is just one behind Wellens' Super League total, remains full of admiration for the Saints stalwart.
"He's an absolute warrior, a legend," the Rhinos skipper said.
"I've had the privilege of playing alongside him as well in the rep' teams.
"He's a school year above me – I keep reminding him of that when I see him – but he's still going strong.
"To be able to re-invent yourself at 34 and play a variety of roles, which he does, is magnificent and testament to Paul as a bloke and as an athlete.
"He's been absolutely tremendous, and recently I got a chance to work with him when he came in for England and helped out as one of the assistants.
"He'll make a great coach.
"I know he's not quite ready for that yet, but he's a gem of a bloke and when you look at his career it's been remarkable.
"I've only got positive things to say about him, and I'm really glad he's still playing.
"I think it's helped Saints that he's still playing, and been able to carry on some of those old traditions and spirit from the likes of Sculthorpe, Cunningham and Long, that kind of era."
Sinfield has fond memories of the 2003 semi-final in a competition in which the main prize has still to elude him.
"I've got some mixed memories, but that was a great day for us," he said.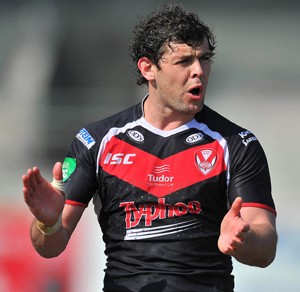 "That was a new group – we'd been changed quite a bit, had a few ins and outs and Iestyn (Harris) had gone a few years earlier.
"It was pretty much a new, young team and it was our first semi-final.
"I've got great memories of it – especially going to extra-time.
"The Challenge Cup is the only thing missing for me – but if my career ends today then so be it, I feel very, very fortunate.
"Some people don't get a chance to play in one final, so to have experienced five, albeit on the losing side, is still something to be proud of.
"Although I didn't get a gold medal I got five silvers, and you have to change your mentality and how you look upon it.
"We've had a fair few good semis against Saints over the years, and I can remember a couple of good hidings as well.
"They've always been tough opposition and we'll look forward to this one."
Drawing Saints again this year means that the Rhinos have face just one non-Super League club – Leigh in 2012 – since round five in 2010.
"In the time Brian McDermott's been coach we've played all Super League sides bar one," Sinfield said.
"I think there was only one tougher draw we could have had and that was Saints away. Thankfully we get to play them at home.
"We look forward to the challenge that Saints will bring. They are desperate for silverware as well.
"I'm sure it would have made a great final.
"There have been some fantastic Grand Finals between the teams over the years, but we've not met in a Challenge Cup final.
"The beauty of it is that it will be on BBC and shown to a national audience. Hopefully both sides can come through Easter pretty healthy and put on a great show for everybody."