This article originally appeared in issue 398 of Rugby League World magazine. Issue 399 is currently in production and will be on sale from June 6. Click here to find out more about the magazine and to browse back issues click this link…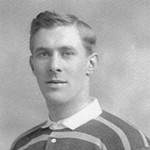 HAROLD WAGSTAFF (1906-1925)
After making his first team debut at just 15 years old, Wagstaff became known as the "Prince of Centres" during a glittering career with Huddersfield. Within two years he was facing the first touring Australian side for England, and his playing days were characterised by notable achievements at young ages. Wagstaff was the Great Britain captain in the legendary Rorke's Drift test in Sydney in July 1914, when the tourists won despite only having nine men on the pitch at one stage. He was also skipper of the Huddersfield side that won All Four Cups in the 1914-15 season, helping to cement his place as one of the original Rugby League Hall of Fame inductees.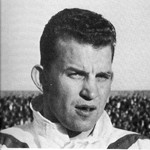 MICK SULLIVAN (1952-1966)
The most capped Great Britain player of all-time – a title he shares jointly with Garry Schofield, who might also have made this list had he not enjoyed some of his finest international hours at stand-off. Winger Sullivan started his career with Huddersfield in 1952, making his Lions debut in the World Cup two years later and becoming a member of the side that lifted the trophy. He twice signed for world record transfer fees – first for Wigan and then St Helens – before finishing his career with spells at York and Dewsbury. Tough and uncompromising in defence, he scored an unsurpassed 41 tries for Great Britain and was last year added to the of the Hall of Fame.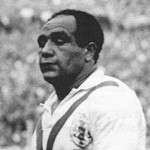 BILLY BOSTON MBE (1953-1970)
Cardiff-born and the son of an Irish mother and father from Sierra Leone, Boston switched codes and moved north to join Wigan for £3,000 on Friday March 13, 1953. It didn't prove to be an unlucky omen. Boston quickly became a cult hero on the terraces of Central Park, and by the age of 19 he had been selected for Great Britain's tour of Australia. He terrified defences for club and country throughout an outstanding career that saw his try tally finish second only to Brian Bevan, with 571 in total, after finishing his playing days as a second rower at Blackpool. Only Sullivan, Schofield and Offiah scored more tries for Great Britain.
NEIL FOX MBE (1956-1979)
The greatest points scorer in the history of the sport, having amassed 6,220 during a career that included spells with six Yorkshire clubs. Fox is undoubtedly most associated with Wakefield though, where he played over 500 matches and became a legend on the Belle Vue terraces. Like Wagstaff and Boston an original Hall of Fame inductee, he made his first team debut for Trinity aged just 16, and won the Lance Todd Trophy in their 1962 Challenge Cup final win over Huddersfield. Made a total of 29 appearances for Great Britain, racking up a record 228 points.
MARTIN OFFIAH MBE (1987-2001)
The highest scoring Englishman ever, and third on the all-time tries list only to Australian Brian Bevan and Welshman Billy Boston. Burst onto the scene with Widnes in 1987 after a relatively low profile switch in codes, and won the Man of Steel award in his debut campaign after shattering the club's tries in a season record. Became the most expensive player in the game's history when he signed for Wigan for £440,000 in January 1992, where he continued his stunning try scoring exploits. Twice a Lance Todd winner, he scored 26 tries in 33 tests for Great Britain, and also impressed during spells Down Under with Eastern Suburbs and St George. Was inducted into the Hall of Fame alongside Mick Sullivan late last year.
JASON ROBINSON OBE (1992-2000)
The only player on this list not in the Rugby League Hall of Fame, Robinson takes his place by virtue of being among the most potent wingers seen in the summer era. Initially touted as a promising scrum half, he quickly found a regular place out wide for the all-conquering Wigan side of the early and mid-1990s. Made his Great Britain debut as a teenager and won every major honour – including the 1994 World Club Challenge and the first ever Super League Grand Final – with his club side before switching codes in 2000. There, his explosive pace and lethal side-step also thrived in the 15-man code, where he scored the only try in England's triumphant 2003 World Cup win in Australia.