Super League stars react to bizarre Thursday clash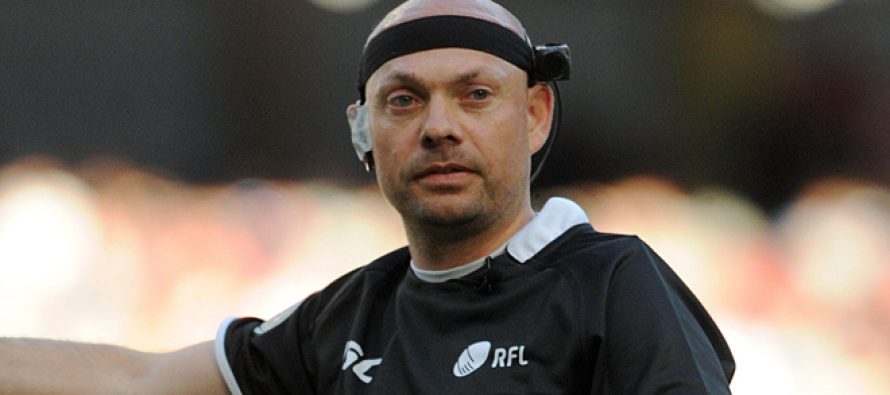 Rugby League fans were treat to one of the most bizarre halves of Super League action we are likely to see this year on Thursday night, as referee Phil Bentham used the video referee for no fewer than five cases of obstruction, with them all being chalked off by Ben Thaler up in the box during Salford's defeat to Wigan.
Whilst fans took to Twitter to vent their frustration at the madness that was unfolding, Super League stars – past and present – also used the social media platform to air their concerns over what was happening at the AJ Bell Stadium. Here are a selection of some of the very best, as the game reacted to a strange night in Salford.
Former St Helens star Tommy Martyn: "May as we'll put in goal touches in there as well give them a wage for doin nowt #thewholecaboodle"
Widnes half-back Kevin Brown: "If its as strict as this on obstruction need video refs at every game all them aloud if not completely different results when cameras there"
Bradford Bulls centre Matty Blythe: "Sorry if were having obstruction called like this shouldn't we have video ref at every game!!!!"
Wakefield player Matty Wildie: "Video ref for every try, make a decision you cat it's ridiculous!"
Warrington star Stefan Ratchford: "There'll be another 10 of them decisions and they'll be given coz there's no video ref!! #wildguess"
St Helens forward Alex Walmsley: "Got to understand all the players frustration about the obstruction rule… We'd of had 3 tries given tonight without the video ref"
Warrington legend Lee Briers: "That was the correct call on the no try but If the video ref wasn't at the game it would of been a try!! #inconsistent"
Comment on this and other stories on the Total Rugby League Fans Forum