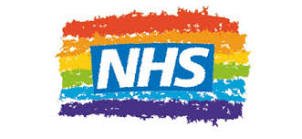 Posts

4,219

Joined

Last visited

Days Won

1
Everything posted by Niels
I followed your advice Saturday and won, so I will have a small bet again. Apparently it takes 2-3 weeks to acclimatise to the cold, so I think you are right that it will be a factor. Nobody took it into account for the first game. They only need to win by more than 10 though for the handicap.

Drysalters is popular, just further up Elland Road, away from the town centre. Bielsa pub, (the old Peacock) is opposite the ground.

It was to England and NZ's advantage not to play Australia in the semis remember. Besides, what would have been harder semi finals draw where they could possibly have lost?

You always make good points so I don't like disagreeing. However I would like to try an alternative view. My own take is that I agree this is the case in Sl. However, the threshold has been a lot lower in this world cup. Therefore I think it would be unfair to raise the bar again for the semi final. Also I think the panel can only look at the incident on report not consider his style of play. Additionally, I read that the panel is mostly English. Therefore they would have to be extremely certain before banning a star player of England's opponents. I appreciate some will say this is irrelevant but justice has to be seen to be done also.

Have they been though? The best England players have been the NRL 5 plus Makinson. The PNG side England beat had 4 English based players I think. 7 of the other quarter finalists featured mostly NRL players.

He is a brilliant player. A real star of the game.

It would leave a bad taste in the mouth I agree. The disciplinary threshold has been very low this tournament and to change it now would feel wrong.

Samoa receive 10 points start this time. New Zealand receive 12 points start against Australia.

The difference is that usually the group winner and second placed team in the same group, proceed into different halves of the draw. Here, the draw was made so that sides in different halves couldn't meet until the final.

Yes it is very unusual and I think took some jeopardy out of the pool games. I realised early on so I had a small bet on England, realising they couldn't meet Aus/Nz until the final.

What should the video ref have done for the Liam Moore error? Had the game stopped when he blew his whistle? If so, the ball was in the air then so how should the game have re-started?

There did seem too many NZ players on the left defending that scrum. It couldn't have been a technicality as it led to an advantage in defensive numbers. Also the knock on happened because the players were up so fast. Usually the referee always awards a penalty for offside in these circumstances.

Thanks, I am glad I took your advice.

I have had a small bet on England to win by more than 22. I have seen all the PNG games and they look solid. But there seems a gap in quality and England seem to be underestimated.

The attitudes towards Australia have definitely become more negative since I started watching league.

I thought Australia were very fast at the ruck and passed the ball well. Usually in a tour they have played 3/4 club games before they play GB. So when we first see them on tv they usually have ironed out any problems. We won't know how good they are until the semi and final.

The NZ semi will be tough so best to try and rest players here.

The number 3 played well in a side that conceded over 70. She was very powerful. Nearly scored at the end too.

That was exactly my thought. It would favour the countries with larger populations such as France, 67 million, compared with Tonga 106,000. The smaller Pacific nations shouldn't be penalised for failures of others.

That is a very good question. I have looked at all the odds to win and reach the final. I imagine 6-8 points start for Samoa would be what the bookmakers would offer. England v Tonga I think 2-4 start for Tonga. These are based on me predicting with regard to their odds now, as opposed to what I think. Would this be about right?

Would they not have citizenship in Samoa though? Or be able to obtain it easily?

France rugby union are very good though. Surely it is up to the French rugby league side to improve? I also don't see how we could possibly insist the Samoan players play for Australia or NZ if they don't wish to.

The best "half" performance of the tournament so far.

Tonga look a different side with their captain back. They are improving with each game.

Yes, I backed Ireland -4 v Lebanon so that was an upset going by the betting. So was Scotland v Italy as you say. And Samoa v England. In hindsight all look easy now, but they always seem to afterwards.