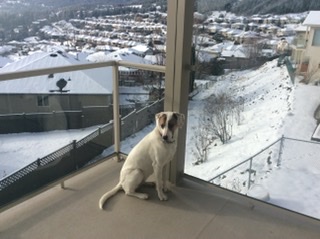 Posts

1,106

Joined

Last visited

Days Won

1
Everything posted by Oldbear
One area that Governments could intervene would be in restricting international travel. Given the way this virus spread from China it could be difficult to run a competition with teams from France and Canada in an immediate post Covid 19 world.

As some have already said , on this and other threads, keeping much of the worlds population on long term lockdown is not only not feasible from a financial standpoint but also from mental health aspects, therefore we will start to see some relaxations from early to mid June (interestingly in Canada our government support is only planned to last till the end of June). IF that is the case, and we get to mid June and restrictions are easing, then the best way to ease ALL sports back into the social fabric of society will be by playing the first couple of rounds of games behind closed doors, and for Rugby League the best games to use for this would be the Challenge Cup rounds, which after all don't attract a lot of spectators when the doors are open!

Get well soon Mick, wishing you all the best from far, far away

I see what MoK is saying, when things do start up again, it's unlikely to go from lockdown to total freedom, it will be a bit at a time, and the chances are the first games may have to be played behind closed doors so why not get the cup out of the way first?

I met Hector once in my previous life in financial services when I lived in the UK. He struck me as a genuine Rugby League man, Skolars are a great club, I hope their future is safe.

It's interesting again that Perez is highlighting Ontario whilst making no mention of British Columbia. BC happens to be the rugby union bedrock of Canada and the talent produced by BC would be much greater than Ontario, so is Perez deliberately staying away from BC to avoid upsetting Rugby Canada, or does he think it would too expensive to recruit BC players into an academy, or what?

A joint academy would not be that difficult to do, and finding players for it not that hard either, but it would cost $$$ and that might end up being the stumbling block, is Mr Argyle and the owners of Ottawa willing to inject a large lump sum when there won't be a quick payback?

But they could, if there were a system to identify talent at that age group. The problem is that Canada RL has no money to employ both talent scouts and development officers so the onus falls on the pro clubs, Toronto appears to show little desire to, we don't know what Ottawa's plans are.

One advantage we have in Canada is our high school system encourages achievement in sports, so we produce large numbers of talented teenage athletes. Of course the vast majority go on to either university (athletic scholarships in gridiron football, hockey, basketball, soccer and baseball) or they go to junior hockey clubs. Despite this a large number are just lost to sport and even more are lost at the age of 22-23 when they graduate from university The challenge for Rugby League is to have the framework which identifies these kids at say age 13-17, along with a system to pick up the college graduates, many of whom have basically been semi pro athletes and then develop them into rugby players, passing the best on to the pro clubs. The challenge is really is whether the 2 pro clubs and Canada RL can and are willing to do this. Oh and if anyone questions my comment about university athletes being basically semi pros I can evidence my own 2 sons, both university athletes (one gridiron, one RU) and they typically have field practice of 2 hrs per day, 4 days per week, plus strength & conditioning 5 hrs per week, plus film study and team meetings 6 hrs per week, that's not unusual.

Not currently possible in my local Safeway in North Vancouver, major run on pasta, rice, canned tuna, milk and bread following Justin Trudeau's address this morning! We were originally planning on a trip to the UK in late May/early June to visit family and take in the TWP v Salford game on May 31, guess you guys will know better, but I have a feeling we won't be coming. Already checked with airline and they tell me we can rebook for later in the year but I wonder if the airlines will survive to honour that.

Having watched the press conference I think that Wilby appears to be the typical used car salesman, I'm not saying NY couldn't be successful but I suspect not with this set up. And as for NY replacing West Wales I don't know, after all West Wales do seem to be making an effort to promote RL to juniors in a very hostile part of the world whereas we have no idea what Ricky & co plan to do, and if we did are we confident they could do it?

Mixed views here, Wolfpack have enough to concentrate on with the league and need to avoid further injuries, but don't want another beat down.

Calgary is not a rugby hotbed, I have to say I have never heard of this company and I have a son who would probably be one of their customers. Pleased to see Quinn resigned hopefully he gets the chance to showcase BC over at Rochdale.

Personally I would love for the Wolfpack to play a couple of early season games at BC Place, but it would be really expensive and I'm not sure what size crowd would turn out, when Canada RU has played games there they have really mobilized their member clubs and offered tickets for $15 and still failed to get more than 14,000 having originally expected to fill the lower bowl (23,000). Also people talk about a 9 hour flight and then playing a game within 24 hours as if it is a simple act when it's anything but. The only way I could see it working is if the visiting team arrived on the Wednesday then played Saturday and flew back Sunday. As for using a stadium on Vancouver Island there is the added logistics of an expensive ferry crossing which get disrupted when the wind blows, although it would be nice to put a game on right next to Rugby Canada HQ, that would really get the old colonials choking on their G&T's!

Oh and one more point before I go to work, someone earlier proposed Vancouver as a possibility for a new team, I think not because 1. It's a gruelling flight, it's bad enough Vancouver- Toronto!, 2. stadium choice is either BC Place (too big and expensive), Swanguard (about as good as New River), UBC (also dated and uncomfortable) 3. This is the power centre of Canadian RU and the truth is that crowds at a typical whole round of BC Premier RU is less than 1,000, they only show up forTeam Canada and Sevens!

Good to finally get on board, I lost interest in RL when I moved to BC, this place is hockey, hockey and more hockey, however when the Wolfpack were formed I got my interest back. I really want the Wolfpack to do well, and Ottawa, I have visited Lamport to see my old team (Thunder) and its a great experience which everyone should do if they can. I just feel that the Wolfpack should have made more of an effort to scout BC and Ontario high school RU and Canadian University RU from League 1 times and I hope Ottawa don't make the same mistake. I honestly believe you could find guys at this level who really want the chance for a pro career who could be Championship standard in a couple of years if given the right coaching, some even Super League standard, however this will cost $$$ and I'm not sure that either the Wolfpack orOttawa is committed to that kind of spend.

First post here so sorry for length, I have been viewing this forum for a long time. I moved out to Vancouver from the UK in 2009. My kids have gone through the BC High School system where they played (Gridiron) Football and RU, my eldest actually played RU at the provincial level (same group as Quinn Ngawati), but chose to take a gridiron university scholarship, he plays on one of the country's top university teams. My other son graduated high school last year, he plays university RU. As a result of watching my kids I can say there are a staggering number of talented athletes playing high school RU at grades 11 and 12, however nearly all of them stop playing on graduating high school, usually because they are good enough to earn athletic scholarships at universities playing other sports, there are few that continue playing RU and of course there are no RL clubs to attract them. I have attended several RU high school championships with my sons and am surprised that no one from the Wolfpack has ever been present, I would have thought that if you wanted to find potential Canadian talent then the BC High Schools Provincial RU Championships would be a good place to start given that a. BC is the strongest province for RU in Canada and b. You would get a lot of interest from kids (and families) if you offer the potential of a pro contract given that the lack of money in Canadian RU is a prime factor in kids quitting (also university RU, most players not on any scholarships, those that are its often only $1,000). I was hopeful that Ottawa would attempt to at least tryout this young Canadian talent, it appears that they may just try to be Wolfpack 2.0.