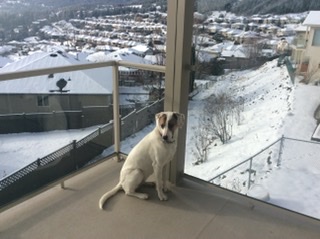 Posts

1,106

Joined

Last visited

Days Won

1
Everything posted by Oldbear
Or signing Cameron Smith at the end of his current deal. I'm sure he could teach them the Melbourne Storm way!

This is the reality for every sport, even the owners of mighty NFL clubs do things because they can see the benefit to their club as well as the game as a whole, and the leadership of the NFL has been successful in achieving this, hence why the owners are happy to work together. In RL it seems that too often a decision benefits some but not all. The trick is to take action that allows everyone to benefit and this is why strong leadership is necessary as well as a willingness to work together, I'm just not sure RL has either at this time, hence any change is going to be something forced on the game (probably by Sky), which may not necessarily be for the good.

Which is the big problem, the existing format suits the usual suspects since it preserves their dominance. Don't get me wrong, I like the Grand Final concept, but the reality is it reduces the likes of a smaller club winning through unless they are phenomenally lucky with things like injuries and suspensions. It works great in Aus because they have so many big clubs, but in the UK it favours the 4-5 clubs with the resources and long periods of dominance by a few teams doesn't make for a vibrant competition. The game needs to find a way to make more clubs big enough to realistically challenge, not handicap the big boys, but that requires an increase in revenue, and I'm not sure where that's coming from.

So realistically I only see two reasons why you would restructure the league. The first one is worrying, because it would be to protect the TV revenue for the current SL incumbents, which in itself implies the TV revenue is falling, with little expectation of any future increase. That is the road to long term decline, and a faster decline for those clubs left out of the plan. The other reason is you restructure to give the TV companies something they want to pay decent money for. That probably requires a level of radical change which clubs are only prepared to accept if they aren't affected in any big way. Now I haven't a clue what is going to make TV execs want to open their wallets, but I do suspect they want something that looks visually good on TV, and has most of the games outcomes not already decided before a ball is kicked. This latter point is very important because throughout the history of SL we still only have a handful of clubs who have actually won a grand final, and realistically again virtually none of us sees that changing for some time. It's a little like Scottish football, where every season is virtually a two horse race from the outset.

This is a key point. If we really started getting tough on teams who don't get their house in order then we would end up with a very small league because we don't have automatic replacements. This is why going down the licensing route with minimum standards is so difficult since unless you set those standards really low you end up with most teams failing to meet those minimum standards, and if you do set them really low then why bother having them?

Not been needed for some time, the last team which was really affected was St Louis, but of course they were moved to LA. Oakland Raiders also had a period of local blackouts, again they are no longer in that city. Of course depending where you live dictates who you see if you are watching via the main TV channels, so living on the West Coast means I see all Seattle games, plus 49ers games, after that it tend to be the "big market or legacy" teams, so lots of Dallas, Pittsburgh Green Bay, NY Giants. I would never see Jacksonville for example unless they are playing either a West Coast team or a legacy team, but if you lived in Florida you probably would see the Jags on TV (unless Miami and Tampa Bay were playing at the same time). Ultimately though the TV companies want to show games that attract an audience, blow outs, especially in the NFL, make for really bad TV.

Memories! Yes Lidl and Aldi always used to sell some strange combinations of goods for a discount grocery store.

Given that travel has been off the agenda for pretty much everyone I got to thinking about when we were able to travel and the things you may have seen for sale that are just strange. My contribution to this is that for some reason, and I don't know why, milk in Ontario is sold in large bags. Yes I did say bags. I can't think why this is the case, it's definitely not sold that way in BC. So what have you seen for sale that has just struck you as being odd?

Totally agree, it's usually the case with most wildlife.

I wondered that too. When I lived in Vancouver we had loads of transient Aussies who came over for a couple of years to work the ski hills and then work in summer tourist attraction. They seemed to be almost exclusively from Adelaide and Melbourne and to hear them speak the AFL was Australia's most popular sport by a long way. You would get the odd Union fan but virtually no RL supporters (in fact they used to mock me for being an RL fan, asking why I followed a dying game). It just goes to show that you can't base your judgement on people's perceptions, and I think the same thing about the NRL applies here too, just because people from Sydney and Brisbane think it's a high demand TV sport based on how it rates there doesn't mean it is anywhere else. Sadly TV companies will pay the lowest price they can get away with as outside of Aus it's probably just a schedule filler.

The NFL shares all its revenue, not just TV, but also merchandise and subscription packages for those who want to watch out of market games (for example on a typical Sunday I can get 2-3 live games at 10am Pacific, another 2-3 at 2pm Pacific, plus the Sunday night game which airs across US and Canada). Add to that the Thursday and Monday night games are nationally available then out of say 13-14 games per average week (remember clubs have bye weeks) I can watch live 8 of them, however if I want access to them all I have to buy an NFL Game Pass or subscribe to DAZN (I do neither, however as my eldest son is a university gridiron player he gets a discount code for DAZN, which he kindly shares with me if I want it). Of course the whole league works together to maximize the revenue for the league, something I recall you tried to get RL clubs to do in the past and they didn't want to listen.

This is the problem though, we really haven't got a clue how many might subscribe, and of course we won't have done any market research either.

Actually not really a problem since the Rams relocated from St Louis and the Raiders moved out of that death trap of a stadium in Oakland. Traditionally other teams with smaller fan bases, like the Chargers, Jaguars and Cardinals, have easily managed to achieve sell outs by attracting opposition fans, either those who relocated, bandwagon fans (teams like the Packers, Cowboys and Steelers have thousands of fans all over the country, think Man U, Liverpool and Chelsea as comparison), or those who take in a game as part of a short break (for me it's easier, and no more expensive, to fly to Arizona to watch the Seahawks than it is to get a ticket for a game in Seattle, in fact the Seahawks have hundreds, if not a few thousand, fans who have only seen them live in away games, such is the difficulty in getting home game tickets).

I really hope the Championship manages to play a full, or close to full, season. Although I think Fev and Toulouse are hot favourites, I do think that positions 3-7 will be really tight, and also positions 9-14 may be a lot closer than some might think. That makes for a great season, just wish there was a way I could see some of it via streaming.

Totally agree, don't get me wrong, I firmly believe that Dewsbury are a well coached, hard to beat team, in fact I don't see anyone blowing them away, however Sykes and Finn will face a long season, especially as both have been inactive for a year, and it could be interesting to see if the enforced rest gives them an extra spring or means it takes them longer to get up to pace. Same question must also apply to Danny Brough at Bradford.

I would actually swap Batley and Dewsbury around, if only because it has to be risky going into what could be a disrupted season with a half back pairing with a combined age of 77. Having said that Dewsbury will not be in any danger, I think there's just too much of a gap between them and the bottom 3.

The battle at the bottom could be fascinating, I can't help feeling that Dewsbury might get dragged in, if only because of the age of their halfback partnership, having said that they won't go down. I still feel uncomfortable that someone will be relegated in a league with uneven fixtures, playoffs somewhat negate that for promotion but not for relegation!

Even in BC the options are somewhat limited, RU takes a winter break with no games in Dec and Jan to protect playing surfaces from the incessant rain in the Lower Mainland (and snow in the interior), the high school RU season runs from Feb - May and as a result RL is lacking both players and a place to play till June, by which time most kids are focused on summer vacations and adults are thinking of outdoor leisure activities, not to mention the likes of baseball and softball. As you say this wouldn't be such an issue if RL didn't depend so heavily on RU players and RU facilities to get games played.

You are not the only one, I have the same feeling about Leigh.

It could be for Gavin. Imagine if he finds he's a great fit and loves it so much he then wishes he had switched years ago, then it would be a what might have been!

Fev wins an absolute classic against Toulouse. I have Fax 3rd, Widnes 4th, Bradford 5th. The battle for 4th and 5th goes right to the last week of the regular season, with York just missing out on the last game. London has a really poor start due to the ground switch and comes with a late run, but it isn't enough to get them into the 5. The bottom is also really tight, with Swinton and Whitehaven fighting it out to the very end.

Oh and I feel London will end up in 7th, their squad looks a little thin, there's yet more off field drama regarding a new home, which they will take some time getting used to and along with Newcastle, Toulouse and Whitehaven, they have a heavy travel burden, but unlike the other 3 they can't say they have a home fortress to fall back on (they don't even know where home is yet).