Rugby League World & Open Rugby – All 400 Covers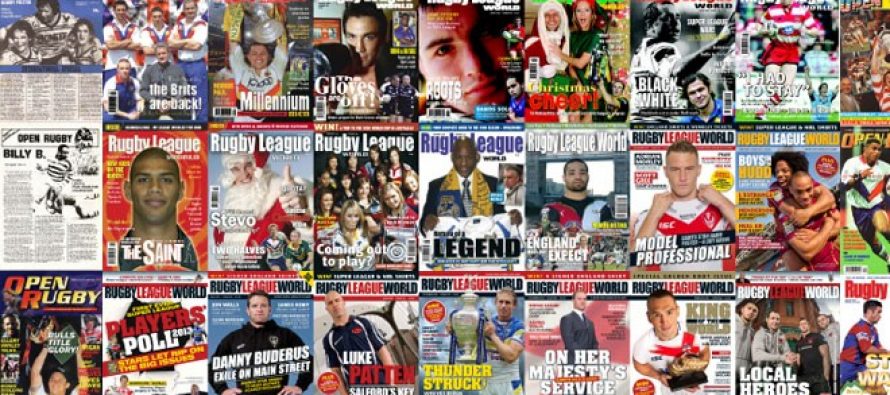 Rugby League World Magazine publishes its 400th issue on 11th July 2014.
To celebrate this landmark occasion we've gathered together for the first time in one place every single front cover since the mag began life 38 years ago as Open Rugby.
Scroll down the page to view the gallery and click on a cover to view the enlarged image. You can navigate backwards and forwards between the enlarged images or choose to play a continuous slideshow of all the images in sequence.
Share your thoughts on the covers gallery or any of your favourite memories of past issues on the TotalRL.com Fans Forum.
Rugby League World issue 400 is available online from Thursday 10th July and in shops from Friday 11th July. You can order a single copy or an annual subscription for delivery by post from the TotalRL.com Shop.
(We'd like to thank the founder of Open Rugby, Harry Edgar, now publisher of 'Rugby League Journal' for permission to reproduce the covers of issues 1 to 208 as part of this feature).
Comment on this and other stories on the Total Rugby League Fans Forum