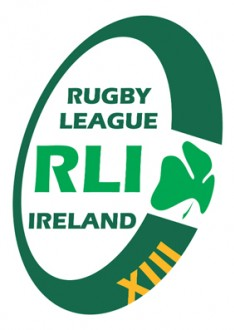 The latest activity in the RLEF's Training and Education Portal project has taken place at Dublin City University, attended by delegates from Denmark, Germany and Wales alongside the hosts.
Overseen by RLEF coaching manager, Martin Crick, Rugby League Ireland Level 1 coach educators, Mike Aughey and Des Foy led an educator training programme, and then a two-day Level 1 course.
Nationaler Rugby League Deutschland delegate, Bob Doughton, who attended alongside his colleague Mawuli Amefia, said: "Having so much rugby league knowledge sitting around the table provided a basis for some really interesting discussions and exchanges of ideas. The opportunity to learn from someone else's experience, things which can be applied in one's own country, is invaluable".
Wales Rugby League's Jon Ellis, who was assessing the local Irish educators as part of the new multi-directional learning system, noted: "It was a great gathering of rugby league experiences, giving the group a really good idea of the work and continued development in rugby league around Europe."
The Dansk Rugby League Forening introduced a new coach educator-candidate to the programme in Steve McCarthy, who travelled with colleague Richard Naylor. He was quick to praise the new quality control framework being implemented by the RLEF. "It was very valuable. For those already on the qualifications pathway the revision element was important, but it was also great to see new ways of teaching the sessions we already use," Naylor commented. "It was especially pleasing for us to get a new aspiring coach trainer started on the process of familiarization with the RLEF level 1 material."
The TEP is a three-year, €723.000 investment into capacity building through good governance and technical training, funded jointly by the EU Erasmus + project, the RLIF and five full RLIF members. It is intended to build knowledge and skills in the 21 Europe-based RLEF members, through high quality training and mentoring.