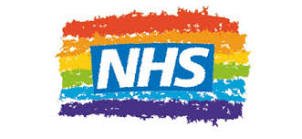 Posts

4,207

Joined

Last visited

Days Won

1
Everything posted by Niels
The manager said the tactic Saturday was to frustrate Swansea and then try to win the game in the last 15 minutes. It worked perfectly.

Interesting results today Burnley had the best win I think.

Absolutely,either they just tired themselves out or else they lost all belief when the equaliser went in. Sevilla were magnificent in the second half though.

Yes they just held on. It will be an interesting final against Sheffield Wednesday. Do fans of both the Hull Rugby league teams in general like Hull City?

So unlucky again tonight. Even after Wimbledon scored they had 2 good efforts on goal. Having said that, away goals don't count so they still have a good chance.

It was good news Falkirk winning tonight as it will keep a large team, Hibs, in the lower division.

It was disappointing on Saturday. I felt sorry for the fans. Do you think you will win the play offs? I hope you go up.

It was a pity they were relegated. A lot of fans were hoping they would survive instead of Guiseley after the behaviour of their management following that "goal".

Yes Spurs lost discipline, the constant fouls especially at the end meant they never had the opportunity to get a winner.

Me too, I have watched all the Leicester games on TV. I think this has been the best season ever. It has been so unpredictable and for once it has lasted all season.

Yes, Tony Pulis again, after the famous night of Crystanbul! Leicester have been the most consistent, tonight shows how difficult it is to maintain form.

Yes it is amazing how organised they are and how they run for each other. I think they must be one of the best ever examples of football as a team game and how players need to compliment each other. Also it shows what belief can do.

That was 1992, they mentioned Leeds and Manchester United met in the semi final the year before.

It is a brilliant question. It took me ages to work out the possibilities and even then I had to check Wikipedia to see if one of the sides had made a semi final in the sixties. So I didn't get it fairly. I won't spoil it for anyone else.

Another fantastic win today, it is getting close now.