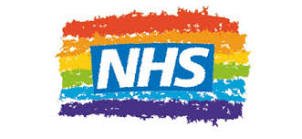 Content Count

3,343

Joined

Last visited
I saw this at the time and thought the video ref had made a shocking error. The video ref missed the grounding and then said he didn't need to look at the beginning from the other angle as he had already established it wasn't a try. It was a shame as I thought he got all the other big decisions correct. Surely someone could have pointed out to him where the ball had been grounded?

A good effort at the end from Wigan. Clever how they gained the overlap but unfortunately dropped the ball.

Me too. It's bizarre how sone posters are so adamant that Hunslet isn't famous. If York or Toulouse had the world's oldest continuous working railway they would be enthusing about it.

Thanks for the reply. I can see where the confusion is. It isn't just a stop. Its the world's oldest continuous working railway.

Did you miss this Heritage site? There is also the Tetley Brewery site and the Royal Armouries, which is hardly Leeds centric. http://www.heritage-railways.com/middle.php

Well, except those who are keen rugby league fans and learn about the game's history .

It is famous for the Hunslet engine company founded in 1864 and its shunting locomotives. Many are preserved worldwide including in Australia, New Zealand, Sri Lanka, Trinidad. There is also the Middleton Railway which is the world's oldest continuous working railway. The Joshua Tetley brewery was founded there also which also gives it global recognition. Also the Royal Armouries are in the vicinity.

Thanks for the updates. Are Batley third now? I think we have 3 wins out of 4? It seems to be percentages?

It won't though. It takes time to establish new teams. You can't just plant a new team somewhere and expect success. Football has the support the and interest in the large cities. Affluent parts of the country don't really have comparatively successful sporting teams. Most come from places such as Liverpool, Glasgow etc. Places such as Cirencester, Salcombe, North Norfolk are never going to have rugby leagie teams. Toronto fans here explained that teams such as Hunslet, Batley etc were famous names there and they achieved good crowds at Toronto as a result. Th

Thanks very much. Hopefully they will continue with another good win.

Is the Batley game free on Our League? Is it online please?

I understand your point. However Toulouse v Bordeaux would be the ready made rivalry. It is called Le Derby la Garonne in football.

I think Warrington were by far the better side. Faster and more clinical. Also better in defence. Even at 8-0 down they soon recovered and stopped any momentum.

Thanks. It's difficult sometimes to judge. I saw the Leeds full back (I think) when he was on loan at Batley and he looked very promising.

That was a shocking decision. He completely "bottled it" and gave a knock on as oppposed to the penalty, which would have decided the game. I accept the referee has to be sure when doing this. But in this case it was the Hull KR player who affected the game so that a decision had to be given. As there were 2 players in the tackle it could only be a penalty. I thought Hull KR were hard done by with their disallowed try. I think that was the video referee's call. Whichever side lost had reason to feel disappointed.