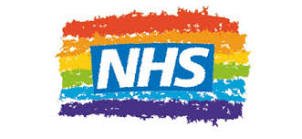 Content Count

3,071

Joined

Last visited
Community Reputation
1,213
Excellent
That is exactly how I feel but you have explained it a lot better than I could. I think there has to be a pathway for "new" clubs to join the elite. Otherwise they would just share the trophies between themselves.

The one where I am is great. There are no equivalent places near offering the same value. It does support the local town and helps other businesses by its presence.

I thought your post was very insightful. I would also add that the difficulty in scoring in football is much higher which adds to the uncertainty.

That's a fair point. I think crowds were high the years from 2000 upto when you were promoted? Then did they drop? Leigh always brought a lot of fans to Batley. It was a good atmosphere.

I enjoyed it more when we were seperate to super league. We had our own grand final and our own cup competiton. Also there was genuine competition. Crowds were good too. There was no need to watch super league, as with no promotion it wasn't relevant to the Championship. Everything could be focused on our own league.

I noticed the pundits never criticise the jockeys much. Aiden seems very shrewd, he said the horse would stay Im 6f so in retrospect it was never going to stop.

Anyone had a bet in the Derby? Ive gone for Kameko and Mogul Ew.

I like the Wetherspoons Robin, they are affordable, safe and allow families and children. It is also very good value with refill tea and coffee. What I disagree with is people who have money complaining about them. They can afford to go elsewhere.

Did you watch any of the FA Cup games? The top teams all won, all away from home too. Do you think the absence of home crowds made any difference?

Thanks, I never saw the Office so I probably missed the joke.

I read his autobiography on Kindle which I bought for 99p. He writes about his time in Germany. I thought he adapted well to the Germany mentality, probably because he was used to winning already. At the very end in the final against Nottingham Forest he was man marked and couldn't influence the game. He was very disappointed still.

I am pleased for you as you are a great poster and a very knowledgeable football fan. ?

I think you make a good point. The worry for me is that my team haven't got time to play themselves in so to speak. I missed the game today. I finished work and when I checked online it was over. Most games must have started early.

Yes it has been poor. I was expecting a lot more effort, more movement to create space and opportunity. I agree with you that the cheating is very annoying, and also the reckless challenges that injure players going unpunished. Hoping for better tomorrow.

There have been some shocking performances so far. My team Saturday, Burnley last night. It doesnt help players refusing to play either, especially on all that money. Hoping there will be a response om Wednesday.