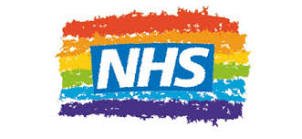 Posts

3,960

Joined

Last visited

Days Won

1
I understand your point. I think the key point is the comparisons are not identical and the strengh of the teams is a variable. Therefore it has to be subjective. Also there is never a second chance if you lose at home to 5th.

I understand your point but I am not sure. This year Wigan had to beat a team in fifth at home, who had had a tough game in France the week before and had lost players. Previously they would have had to play a hard game at St Helens, then having probably lost, played Leeds on more equal terms with players possibly suspended or injured. I think Wigan fans may like to think it is harder to excuse their failure to reach the final this year.

I think he meant it is easier for the first and second placed teams. Instead of a tough game against each other, and then a further one for the loser a week later, they only need to win a home game now.

I thought the St Helens fans in particular were fantastic tonight. For me, Jonny Lomax summed it up perfectly when he described the working class bond of the team and town. He really understands his own fans which seems to really motivate him and his team to play to the limit. I really enjoyed the game. I don't think the result was ever in doubt except for during the half time interval,but it was exciting and skilful.

I think his mother was Irish so he was eligible. It's good to see Michael Ward from Batley in the team. He has had a great season.

I mentioned on another thread, his attitude after he was injured in the semi was outstanding He was cheerful, positive and uplifting. Then in the semi itself he was a water carrier so that he could encourage and advise his team mates.

For me, Brodie Croft's absence was far more regrettable. He was in fanstastic form and we will never know unfortunately what would have happened had he played. It was also sad to see Brodie upset, but he reacted superbly. He set a fantastic example by bringing the water on and encouraging his team mates. I think Leeds have to respond the same way and just forget about the Knowles controversy and play their own game. Conversely it might work against St Helens, sometimes these things do.

I watched my first game on Sunday, York v Leeds. I enjoyed it very much, though I was disappointed that the team playing the most rugby in my view lost. I was surprised there wasn't much discussion on here about it only 13 posts, 3 of which were mine and 4 from Futtocks. I'm not making any point, I was just disappointed there weren't more fans to debate some of the decisions with. Especially as York had what the summarisers thought were 2 good tries disallowed. Maybe posters didn't realise there is a seperate women's forum?

Also there was no promotion for a number of years. I remember Sheffield won it twice in a row as they beat Batley in their second final. However they were the only consecutive winners that period, I think.

I think it is the correct choice, for me he has been player of the year. Field has been fantastic also but I think Croft has the extra quality of bringing out the best in team mates not as talented, as well as being superb individually.

I agree. For me, as long as the first placed side is in the final then a certain justice is done. And they ought to be, playing at home to either 4th-6th. 2nd to 6th I think any side that reaches the final will have deserved it. If Wigan had capitalised on their first half territorial advantage, albeit against a strong Leeds defence, then it would have been 1st v 2nd again as it has the past 2 years. Then it would have been first v second 3 years in a row and fans would have been saying it is too top heavily weighted.

Does anyone know, or can remember, which years the premiership was more important than the league? I ask because I read on a Leigh message board that Leigh were champions in 1982 when they were top of the league, and the premiership wasn't important. However I recall Dewsbury won the championship in 1973, but this was via a premiership. Was there a change in between these years?

Yes it was a shocking decision. He wasn't sure whether to award the try so gave a penalty to avoid making a decision. The obstruction try in the first half was harsh too.

I think it varies on the competition and strength of teams. As a Batley fan, we will probably have to beat Barrow, Featherstone, Leigh all away. I think that is challenging enough from 5th. Leeds had Catalans and Wigan away, plus St Helens neutral. Which comparitively is difficult also but less daunting maybe due to the evenness of the sides. I think the neutral ground final makes it a bit more obtainable to win from 5th in Super League.