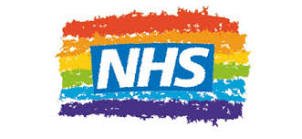 Content Count

3,367

Joined

Last visited
Everything posted by Niels
I think there was just one win by penalties, against Poland. But the other win against Croatia was in extra time. Sorry to be pedantic. I think you make a good point. In all the years Portugal played attacking football with the golden generation they didn't win. Now with a more defensive coach they have won the Euros and Nations league.

Thanks, that's very interesting. I had a look at his page on wikipedia after reading your post. There seem to be some good French players around at the moment led by Theo Fages of course.

St Etienne would be the best choice for me too. It is also more appropriate for our game as it is considered a blue collar town as opposed to its rivals Lyon, who are white collar.

It took one defrib for a close family member of mine, the same age. It was one of the most frightening things I have ever experienced. The players were heroes and brave yesterday.

This was a famous player we are very familiar with who was fighting for his life. Also medics were trying to save him. The reactions and upsetment of the Danish players was very private and personal. Having seen someone very close need similar recovery I am relieved I didn't see it today.

I just read about it on the BBC site now. Like everyone I am shocked and glad he has stabilised. He is such a classy and graceful player. Also the medical staff appear to have reacted excellently.

I think the best team clearly won. However it was impossible not to notice that the referee made a key mistake with the sin bin which badly affected the match as a contest. A pity, as I think his positional play is great.

There are a lot about It wasn't a good result for Turkey in the end. However finishing second gives a potentially winnable couple of knockout games so still all to play for.

I'd love Turkey to do well and they have had some good results recently beating France and Netherlands. They could surprise but a lot depends on the draw and if it opens up. I think the winner will come from the group of death as long as they don't take too much out of each other. You are usually a good judge, do you have any suggestions?

Thanks, I thought you made some good points. I read an article in the Daily Star (I know) yesterday about the Sol Campbell disallowed goal. It was against Portugal in 2004 in the QF. It was a foul by John Terry that caused the goal to be disallowed. I think Greece that year does support your point about the best team not always winning. However, perhaps they were the best team in that tournament as nobody could score against them when it mattered.

Hi, no problem. Thanks for clarifying.

Not taking the knee isn't a reason for racial awareness training. A proper example would be when the Wigan player used the term Polynesian in a negative context.

They could have won it in all of those years but were nowhere near good enough. In 1976 Czechoslovakia eliminated England at the group stage. Denmark and Sweden eliminated them in 1992. They went out in the Quarter finals to Portugal in 2004 who lost to winners Greece twice. Then in 2016 they were knocked out by Iceland, one of the poorer opposition Portugal "only" drew with, who lost 5-2 next game. They were lucky with the draw in the last world cup when all the top sides were in the other half and still couldn't reach the final.

The can of worms would be deciding when would a player have to be sportsmanlike and stop? What about if Alex Walmsley runs near the line and he sees a player he had contact with go down injured? Does he ask how he is instead of grounding the ball? What about if a player thinks they have a bad injury due to pain and loses the ball but it turns out not to be serious? Would their team then have to let the opposition walk in a try? It would be impossible to apply it seriously. Especially as it is a game where the whole object is to soften up and inflict physical stress on the opposi

I think ultimately that made the difference. Castleford looked fresher and ready. Whereas Warrington didn't play with any energy and seemed flat.

When Farges put the ball down, I was celebrating as it wasn't clear what had happened. Except that St Helens had scored Then the camera switched to Josh Griffin and my first thought was is he ok. I think both players did the only thing they could. It was one of those freak situations. There didn't seem to be any bad feeling between the players at the end.

In fairness, he can't be rewarded with a lower sentence for not being accurate with his punches. The panel judge on intent. Also the panel don't take into account who he was punching.

Being Gay doesn't depend on Location though. In fact there is a gay bar in pontefract. At Batley we of course had Keegan Hirst as captain and we were very progressive in supporting his coming out.

I thought Ratchford had an excellent game also. Both in defence and attack. Goalkicking was perfect too.

I dont think he is as good as Stefan Rachford, we saw this when the team improved after be was injured in the Huddersfield game. Fullback seemed a bit of an unnecessary position to strengthen.

Having thought about this, he had to make a decision due to the Wakefield player stripping the ball. That action meant he had a decision to make one way or the other. I think his mistake was calling held too early.

London are full time I think? I mention because The Mount is a very stamina sapping pitch, especially playing uphill in the second half. It should be a good game hopefully.

If ever a draw was a fitting result it was this game. Both teams gave so much effort. The general concensus was that it was decided by a referee's 50-50 decision. My own view is that if it is a decision that effectively decides the game, the referee has to be over 90% sure before giving it. Especially if it isn't foul play. Otherwise, the ending becomes such an anti-climax.

I saw this at the time and thought the video ref had made a shocking error. The video ref missed the grounding and then said he didn't need to look at the beginning from the other angle as he had already established it wasn't a try. It was a shame as I thought he got all the other big decisions correct. Surely someone could have pointed out to him where the ball had been grounded?