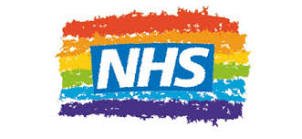 Posts

3,518

Joined

Last visited

Days Won

1
Everything posted by Niels
If all the international teams could field their best world cup 17, where do you think France and England would be? As a guess, would it be 2nd and 5th?

That must be where I got it from John. I agree with you it was a good game. I like the internationals in France as there is more atmosphere.

I understand your point but he doesn't have that standard of kick to deal with usually, and hasn't for a number of seasons. Arthur took a great catch in the sun so it was possible. The others were letting the ball bounce which I don't like.

They rarely play 3 games in the M62 vicinity. One is at Wembley, and I remember Coventry as a venue.

France were tactically poor defensively in the first 20 minutes and couldn't handle the high kicks. The Catalan players are used to Tomkins at full back and looked nervous without him there to me. He would have caught the 2 high balls dropped which resulted in 2 of the tries. England weren't clinical as they missed some opportunities due to misguded individual plays. However they still built a winning lead and at 20-0 it was game over. I thought France sorted out their defence and played well after that. England lost some intensity with the game won. They also missed a Maloney type player but Farges will be available next time. I think we would all agree France don't have the strength in depth of England. I think the aim must be to have more players from the Catalans team (Toulouse if good enough), eligible for France. Otherwise they will be too vulnerable if they lose 2 or 3 players to injury.

Interestingly the betting handicap was 20 points so I would have lost whoever I had bet on.

Maybe because the venue is 14 hours flight from Australia.

France are definitely missing Theo Farges. Whether he could have made any difference is debatable but they are not competitive without him.

Doesn't look like any are competent under the high ball either.

Have you been to Birmingham? The areas around are no more inspiring than the ones you mention. I read an interesting book about Soccer and Economics recently. It explained that it takes years for football to establish new teams in big cities. For rugby league it is virtually impossible. Cities have a different demography to places where league is played. We would be competing with football. I know that the cricket team was re-named Birmingham but they have a large Indian community who follow the game. We have no such fan base.

I think judging without any club bias, Percival and Newman and King are the best English centres.

I had a look now on Oddschecker and most bookmakers are 17/2 France. France can also be backed at around evens with +20 start.

If there are 10 players from Catalans, the league shield winners, then it should be a strong French side, their best for a long time. Coming from a smaller nunber of clubs also has advantages in familiarity. It is a pity Theo Fages is injured. I would have liked to have seen how he plays for France. I think it will be difficult to win without him.

Thanks, I think you have explained the logistics really well. I have many other questions but I will save those for another day

Of course it could also happen to big English clubs like Leeds but less likely. Swapping one small northern English town for another is one thing, swapping any one of two French teams for another small northern English town is just plain stupid in terms of trying to grow the game and Super League. But then we would be running 2 different systems within the same league. It would impact on integrity. We could have final games where teams are close at the top yet one is playing a side that has to win to stay up whereas the other is playing one that can't be relegated. Or would the lower of the French clubs be relegated and replaced by the French Championship winner. But then we could have a second placed club being relegated. Also you could have a situation where a French city is replaced by a French small town. Would that be acceptable? Also who goes down if a Canadian or other European team is promoted?

I want to keep P and R. Yet I really enjoyed the mini tournament in Turkey at the weekend and I try to interest people. At the moment the focus is on France. However, there are 44 countries in Europe to choose to encourage.

Thank you. I showed the steam to a Turkish friend. I forgot about the time difference.

Is this being played in Bodrum? It's a great place for rugby league to be featured. I only just saw the thread so missed the game unfortunately.

Green Vigo of Wigan was born in South Africa. I saw him play at Bramley in the late 1970s.

The original Clydebank were bought out by Airdrie and lost their place in the league unfortunately. I like watching the Scottish cup games on tv also, especially the earlier rounds.

Good question. You "profile" and estimate each month usually. The away fans figures are calculated using guides from previous years, averages etc taking into account the day and date played.

They have to Dave as you say. It is basic economics. At Batley they need to know the estimate of how many fans are expected. For instance home games against Dewsbury Bradford, Fev, Leigh will generate more income as they bring a lot of support. Knowing this will allow the club to maybe look at signing an extra or better player. If the four mentioned clubs were in a different division then there would be no extra money. This principle applies regardless of home support except for the Man utd's who can sell out every game. That's why for the FA cup and challenge cup most teams want a home draw against a well supported team. It means extra money to build a better team.

I think this is harsh on Toronto. They weren't just a team. They have their own fans who were very respectful and it feels now they are being derided and forgotten because a "new" team has emerged. They also drew a lot bigger crowds in the UK than any other overseas team. Regarding Featherstone, Sky aren't deterred if a team is small or unfashionable. They have experts who can promote any angle. Look at the interest in Brentford. I think it was Martyn who said only league fans have this concern.

It's really sad to hear of someone not coming home from a game. It puts the game in perspective really.