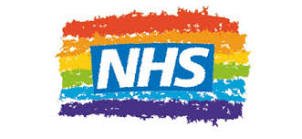 Posts

3,982

Joined

Last visited

Days Won

1
Everything posted by Niels
Yes you are absolutely correct in your assessment. This format is very unusual. It is the lack of Interchange between the 2 halves of the draw that is incongruent with other tournaments. In all football world cups, European Championships, sides can move between both halves of the draw, depending on their position in the group. This is obviously fairer as any side can meet another. English fans will like it as they are the main beneficiaries. They can play as badly as they wish and avoid Australia and New Zealand until the final.

I seem to be one of the few who like Australia. France will be interesting for me also though I would have liked to see Fages play. Similar with Scotland and Coote. I also like watching countries I've been to so that leaves Wales and Greece I think I will try to watch all the games.

In fairness though they would have stayed up any year with that number of points. It wasn't because of other teams.

No, it's a Vauxhall, same car as before. It's so high because we had a Policy Cancelled (by them) even though only by a failed direct debit.

Thanks Damien, yes I am finding there is. But it doesn't differentiate between a missed payment and fraud or even a jail sentence. Hastings said they couldn't re-instate but we could take a new Policy. However when we got the quote it was £600 more because of their cancellation. It was my own mistake. I just didn't realise how much these companies financially punish people.

I just remember Eddie Hearn making similar comments when he gave views about our game. He made comparions with Snooker when Steve Davis and then Stephen Hendry were dominant. Or Tennis, the top players who win all the time such as Djokovic have a lot of followers. I usually support small teams so it's not something familiar to me.

Surely the most iconic national side not winning an International tournament again would be damaging? We need a strong Australian side as much as Rugby union needs the All Blacks.

I thought it was a good thread and as nobody else had chosen Australia I would make a case for them.

Australia. Because I think it is always good for a sport to have an outstanding team or player.

Does anyone know about car insurance please? I missed a payment due to illness and Hastings Insurance have cancelled my Policy. They won't accept anything except for me to start a new Policy. Will it affect my credit rating? Will I have to declare it for a new Policy? Thanks.

I have been very impressed how Leigh fans here have been very eager to give credit to Batley. It shows real appreciation of the game, especially when it is your moment of triumph.

Congratulations to Leigh. It was a great final. One that as a Batley fan I was very pleased to be involved with. Good luck in super league.

But that was regarding an appeal against a conviction for aggravated sexual assault against a woman. It isn't a suitable subject to make a joke or sideswipe about, especially for a CEO. There was an article about it in the Observer today. It is just creating bad publicity the longer he remains.

There was an article in the Daily Mirror about it today. I saw the video for the first time. Disappointingly, some attendees found the remark funny and laughed. I think someone should have spoken up at the time. There must have been plenty of officials there with enough seniority to do so. Even a gentle riposte would have been better. It would have been uncomfortable for many attendees I imagine. If he is genuinely sorry then surely he would offer his resignation. To continue seems to be compounding it for all of us.

This is a great crowd for on effect a division 2 match, albeit a final. It shows that small towns do attract spectators given the correct format. Which stand are the Batley supporters in? Is it the left behind the post?

10/11 for either side -40. Although Leigh are 1/150, Batley are only 12/1. I am not sure about the 40 start. I saw the Leigh v York game last night on tv. It wasn't really competitive and I got the impression Leigh had a lot more gears. However I think Batley will be more aggressive and tackle better than York were able to.

Thanks, I aren't sure how the cap works. Why is there a difference between the NRL and Super league? Is it better if more different teams win, or is a side winning 4 in a row more interesting as it is historic? Do Leigh have parachute payments as teams do in football?

Thanks. You are very knowledgeable about this. I still can't fully understand what will change for the championship teams. How do you think it will affect teams like Batley who I support? How will it affect your team? I forget who you follow, is it Leigh?

It's a good question. I think because it won't be a level playing field. It will benefit bigger clubs and new fans will gravitate towards them. I think also sometimes being involved in a relegation or promotion battle really bonds the team and fans. What do you think about it?

Anything that affects the natural flow of promotion and relegation is very concerning for me.

He obviously thought it though, which is concerning in itself. I would like to think it was challenged at the time. I think that someone who has worked for the International game and is paid extremely well should be capable of knowing what is appropriate.

I haven't understood it all to be honest. Are you able to do a summary please - I remember you did one for me on some Brexit issue which was surprisingly well balanced. It sounds as if you see positives for Batley and other teams?

I understand your point. I think the key point is the comparisons are not identical and the strengh of the teams is a variable. Therefore it has to be subjective. Also there is never a second chance if you lose at home to 5th.

I understand your point but I am not sure. This year Wigan had to beat a team in fifth at home, who had had a tough game in France the week before and had lost players. Previously they would have had to play a hard game at St Helens, then having probably lost, played Leeds on more equal terms with players possibly suspended or injured. I think Wigan fans may like to think it is harder to excuse their failure to reach the final this year.