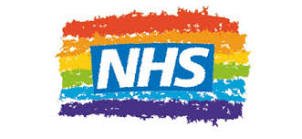 Posts

4,207

Joined

Last visited

Days Won

1
Everything posted by Niels
Yes that's a good point. Eventually a historical record will be overcome especially if the losing team becomes significantly better than their opponents. I agree that it is very open. I have had each way bets on The Netherlands and Portugal as I think they have a fair draw and both are reasonably priced for my modest levels of betting.

If England beat Senegal they could face France, Portugal and then Brasil, sides they historically struggle against in tournaments. Though Portugal could face Germany in the QF who they struggle to beat due to their ariel strength and style of play. Spain would probably be better finishing second to Japan, so they avoid Brasil in the QF. Though would they risk Germany beating Costa Rica by 7?

Fortunately I'd taped Only Connect so I watched that instead. (I think I said the same last week) The Only Connect Forum users used to get annoyed when it changed days to Tuesday for the rugby league world cup, and even more so when it was moved for the wheelchair rugby.

I read in the online headlines Wigan were making a big announcement. However it was that they are opening a pop up stall in the Mall.

I agree with you that the draw is vital. Portugal were in Group F. I remember they were due to finish second until Iceland scored a last minute winner to go above them. Portugal's first knockout game against Croatia was arguably harder than England would have been. England were poor and lost tamely to Iceland. whereas Croatia had a very good team. I think both sides knew whoever won that game would likely be in the final. The difference for me is that Portugal took their opportunity once they realised it was there, whereas England didn't in the recent Euros. The draw doesn't seem to have opened up this year as the group winners all look strong. Belgiuor Morocco or Croatia will play Spain or Germany so no weaker QF there. Unless you can suggest anywhere I might have missed?

Exactly. It's a bit unfair on Lebanon. Why put them in a group where they will likely lose all 3 instead of one in which they would be very competitive. I noticed they aren't very confident about France, they have put them with the very weakest teams.

I had a look for you. I am presuming France will win their group. If so, I think if Croatia win their group then they can't meet until the final. However if Croatia finish second they are due to meet in the semi final if both progress.

It's interesting now after the England v USA result. All 4 could still qualify I think.

You were correct and I was wrong. I had overrated Wales and Underrated Iran after their first games.

The 7 shots 7 goals is very interesting as the keeper was Navas who of course is very highly rated. Though he hasn't played for PSG since March I heard?

That's interesting. The draw in the other game has helped them. Either they will do what Samoa did and regroup or else they will lose confidence and falter. I think they have a psychological edge over Mexico, their next opponents so may well bounce back. I am tempted to back Netherlands at 12/1 as they will possibly face the winner of Argentina's group in the QF so could have an edge.

Thanks. I didn't know much about this until I read an article in the Guardian about Samoa. It mentioned Tier 1 and Tier 2 and that if Samoa changed then their players may have to forfeit origin. I didn't realise so many were actually born in Australia or that so many Samoans played for the grand final teams. For me the world cup has been a real education.

So can Luai and other players continue to play origin and represent Samoa? Presumably any player born in Sydney represents NSW? Even if they play for another country? But not New Zealand?

It's very quiet yes. The South and central American fans seem most enthusiastic in numbers and atmosphere at the moment. This trend started at the last world cup in Russia and seems to have continued. Saudi Arabia brought a lot of fans yesterday too.

He kicked a lot of penalties, drop goals for England, which in their game can often be the difference between winning and losing. However they are worth less points for league so his value to the team immediately reduces. I haven't watched him enough to know if the rest of his game is good enough.

If Argentina do finish second, then The Netherlands look most likely to benefit as Argentina are/were due to meet them in the QF. I had a quick look at my wallchart today

A good point about the draw. A lot of people were was recommending them based on having a fairly advantageous route to the semis. I still think they could win the group. I think the draw in the other game helps them. They play Mexico next who they have beaten 4 out of the last 5. Poland looked surprisingly negative. Of course they are relying on Saudi Arabia failing but as you say, they should be a step down from the others. Though they are always difficult to beat. It's very difficult to predict.

He looked very professional and calm with Australia. They wouldn't have anyone on the coaching staff who didn't adhere to high standards. Also he is likely to have learnt from being in the Australian set up. I think Leigh will have a good season.

I turned over to see Only Connect and missed it! I was glad Kieffer Moore played second half, he has been a great signing for Bournemouth. Also Mepham played well. Wales have the advantage of Iran next (and their reserve goalkeeper lol). USA play England and could be virtually out if they lose that. A draw will keep it in their own hands. The order of games is very important I think.

It doesn't help when our own presenters such as Tanya on Look North are only prepared to say it was a "marginal" success.

I understand your point but usually a keeper will save more than 1 of 7 shots on target? Though of course sometimes every one Ederson faces seems to go in at Man City

Interestingly England scored from 6 of their 7 shots on target, which suggests the injury to the Iranian keeper was the turning point. I can see why the manager was so keen to keep him on.

I think you make a good point. The first score was vital in the England game and Samoa got it. That set the tone of the game. Australia have a far better defence than England so there is no guarantee they would have scored. However, it was a massive mistake as you say, and psychologically damaging for an underdog.

I think because Samoa were able to stop them playing, particularly the first 20 minutes. Samoa also stopped a Tonga side that had looked fantastic a game earlier. It's a massive tactical part of the game negating your opponents.