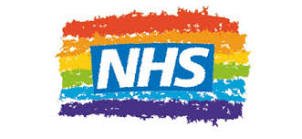 Posts

4,161

Joined

Last visited

Days Won

1
Everything posted by Niels
You advised me correctly for England v PNG so I appreciate this thanks. I had a decent run for my money on England at the start. I could have cashed out for a small profit but I let it run. The other poster tipping, I forget his name, had a brilliant start but then inexplicably tipped France to beat Samoa.

This isn't the behaviour of a professional team with discipline to win big games. It's interesting they were running away after knocking.

I think you have explained a key role of the coach very well. He has to select the players he feels will listen and perform. Then he has to motivate them before kick off, but as you allude to, not overdo this and make them feel anxious. I was impressed by Samoa's circle before golden point. They were calmly having a conversation about what to do. There was no fist pumping or hands on hearts, just cool discussion led by Luai and also Crichton. The Samoa coach knew he had dual NRL winners in the side who knew how to win games so he let them win it. I think Wane's reaction at the end though patriotic, might suggest he was too involved and uptight and that this possibly transmitted to the players. I may be wrong and I accept the point of others that we don't have players who have won the NRL. However does this mean we need a coach who has? Even Woolf, who wins nearly everything here couldn't get Tonga past the QF.

Yes I agree with you. As you say Samoa did extremely well to beat Tonga then England. Interestingly, if I am correct, there will have only been one game between the top 4 seeds, Aus v NZ. And the final is between the 4th and 5th seeds? It's very interesting how it has all worked out.

It was but the sides in that half, Samoa, England, Tonga, had a rare opportunity to reach the final without playing Aus or Nz. Samoa seized the opportunity. I think posters are disappointed England didn't.

It is possible. But, this is what distinguishes a successful top coach at International level.

Whoever he was he was a good tipster at the beginning. Until he suddenly became convinced France would beat Samoa

If there was complacency against a side containing 7 NRL final players then that is a poor preparation by the coach. I think the difference is the successful teams don't make such excuses. If Samoa had had the same mindset that they lost at Newcastle because they just didn't turn up, they wouldn't have overturned a 60 point deficit.

England and New Zealand usually have to beat each other before reaching the final. If we look at it from Samoa's viewpoint they realised they could reach the final without playing NZ or Aus. They assessed this was a great opportunity and needed to peak for the QF and SF. The first game was irrelevant, losing didn't involve changing halves of the draw. England seemed to be in denial about the draw being favourable and almost talked it into being more difficult than it was.

We never hear the winning semi finalists say they played shocking etc. The whole point is to play well and make the opposition play bad and make mistakes. If a side is good enough to do this, and Samoa were, then it is decisive and well earned.

I watched the game again. I thought the spirit and togetherness of Samoa was very impressive. Whenever the forwards struggled to make ground, Luai joined the centre and wingers to make little triangles so they could find space and relieve pressure. They also looked more organised for golden point, Luai and Crichton were telling the other players what to do. Samoa also learnt well from their opening day defeat.

Exactly. You don't play half back for dual NRL winners unless you are the best.

Let's give credit to Samao They stopped England playing and forced them into errors. Other sides such as PNG, France stood back. Players such as Jerome Luai are double winners in the NRL as are others. They were never going to be in awe of England and do the same. I thought England played a game from 5-10 years ago and haven't progessed with Wane. Samoa also played the tournament better than England, progeessing as they went along. I actually think it is great for the game to have a country as small as Samoa in the final. It's something union have never done and we should promote this as much as we can.

He visited Batley today. He did an interesting Twitter post. https://www.seriousaboutrl.com/legendary-australian-commentator-describes-championship-ground-as-the-most-extraordinary-he-has-seen-62133/

I am totally confused about the game now. I could back NZ with 13 start which would have seemed a great bet at the start of the tournament. The racing post, who have been very accurate with their predictions, have tipped Australia to win by 11-20 points. I think there may have been an over reaction to NZ's poor performance against Fiji. But the Fijians played well so it's not easy to evaluate.

Whatever period he chose would have supported his point. Australia won the 2 world cups prior to 1972 anyway. So he could have gone back 60 years and it would have been even worse. I think it is too early to suggest Australia have even temporarily lost their aura. We will know more after the semi and final.

In fairness I don't think going back 50 years can be classed as cherry picking. It's also relevant because that was the last time they didn't lose to Australia in a major final.

This is interesting about NZ. Are the other 7 of Pacific or European origin? I noticed some are both, Watene-Zelezniak and Rapana have Polish and Italian ancestry I think.

I think your point about the PNG kicking game is very key. Once they tired they couldn't make yardage and having no long kicker meant it was just wave after wave of pressure. It also meant there was no problem if England didn't score or made a mistake. They knew if they tackled they would receive the ball just over half way, which leads to your point about patience. It showed the importance of having a strong place kicker.

That's great news. I agree with all your points.

I remember you said you had spent some time in Sydney? So you have better experience of this.

I followed your advice Saturday and won, so I will have a small bet again. Apparently it takes 2-3 weeks to acclimatise to the cold, so I think you are right that it will be a factor. Nobody took it into account for the first game. They only need to win by more than 10 though for the handicap.

Drysalters is popular, just further up Elland Road, away from the town centre. Bielsa pub, (the old Peacock) is opposite the ground.

It was to England and NZ's advantage not to play Australia in the semis remember. Besides, what would have been harder semi finals draw where they could possibly have lost?

You always make good points so I don't like disagreeing. However I would like to try an alternative view. My own take is that I agree this is the case in Sl. However, the threshold has been a lot lower in this world cup. Therefore I think it would be unfair to raise the bar again for the semi final. Also I think the panel can only look at the incident on report not consider his style of play. Additionally, I read that the panel is mostly English. Therefore they would have to be extremely certain before banning a star player of England's opponents. I appreciate some will say this is irrelevant but justice has to be seen to be done also.