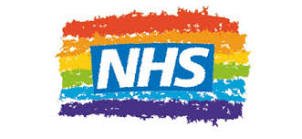 Posts

4,207

Joined

Last visited

Days Won

1
Everything posted by Niels
They did better in the second half against England. As you say though, it cost them in the first match against Australia.

I think the Maoris are different as they constitute most of the NZ national team anyway.

I think if the Indigenous players and coach want to participate, then it isnt our place to be negative about it. It would be an opportunity for players who wouldn't normally get a chance.

Good point. I think also, they have the Panthers players who have not only played with the Australians but beaten them regularly and won the last 2 grand finals. However Australia have top players also and seem fresher as they have been able to utilise their squad depth.

I thought if it was a draw then whoever holds the Ashes retains them? The side without them has to win them back I think?

He comes across as a very kind person also. I like it when he waves to his kids at the end of the interviews. He also does a rocking baby celebration when he scores sometimes.

I agree with you that we didn't see enough internationals between the top teams. Just one game between the top 4 seeds I think? If I can make a point, I think referring to Samoa Tonga and Fiji as Heritage and the others as "genuine" is maybe what people find disrespectful. Especially as England use player(s) from Australia.

I think at the last world cup Belgium took it very seriously and beat England to finish third. If it is 2 nations such as Eng and NZ rl, who both were confident of their chances of winning the tournament, then it is an anti climax usually.

That was the game where the Zaire defender ran out of the wall and kicked the ball for a Brasil free kick. I remember Jairzinho from 1970 playing with an afro in 1974 and looking a completely different player in appearance and ability. I remember the East v West Germany game. I was never sure if West Germany lost deliberately as they would have faced Brasil, Holland and Yugoslavia? As you say Holland were wonderful. I always wondered how Germany beat them. However, Germany had beaten England 3-1 at Wembley in 1972 when Netzer starred, and were a good team themselves. I enjoyed Argentina 1978 especially, the ticker tape and players such as Kempes.

The Australian indigenous squad looks very strong. Field and French qualify. The NZ side would be very weak if all the Maori players played for their indigenous team.

I think Jerome Luai has been the star of the tournament. For me he has come across perfect. His interviews are eloquent and insightful.

It's a great article. I met the Samoan rugby union team in Edinburgh in a hotel gym. They were extremely polite and friendly. A real credit to Samoa.

That's a good point. From reading this it seems as if it is 13 a side? https://www.google.com/amp/s/asiapacificrl.com/2022/04/29/colombia-to-host-2022-south-american-rugby-league-championship/amp/

That is being investigated by the NRL. If he headbutted someone and caused stitches then it's violent conduct regardless of fault.

But there was a headbutt and stitches were needed. In fact, the NRL are investigating as it was one of their players, who is currently serving a fine for lewd behaviour.

They were very good, especially as it was only 5 days after their tough game against Australia. This must have taken a lot out of them.

They are a poor, small Island with a large neighbour. It is natural progression that they work and move to Australia. But it doesn't mean they lose their identity or culture. I just feel uncomfortable with the scenario of limiting the identity of people.

I really enjoyed the game. NZ took their two chances in the second half clinically and then managed the game very professionally. They played as a team and had better players. The right centre for NZ was strong and fast. I thought the referee had a good game too. The final will be a great match if it is similar to the group game. It will be difficult for NZ to maintain the high intensity for a third game in a short period though.

You advised me correctly for England v PNG so I appreciate this thanks. I had a decent run for my money on England at the start. I could have cashed out for a small profit but I let it run. The other poster tipping, I forget his name, had a brilliant start but then inexplicably tipped France to beat Samoa.

This isn't the behaviour of a professional team with discipline to win big games. It's interesting they were running away after knocking.

I think you have explained a key role of the coach very well. He has to select the players he feels will listen and perform. Then he has to motivate them before kick off, but as you allude to, not overdo this and make them feel anxious. I was impressed by Samoa's circle before golden point. They were calmly having a conversation about what to do. There was no fist pumping or hands on hearts, just cool discussion led by Luai and also Crichton. The Samoa coach knew he had dual NRL winners in the side who knew how to win games so he let them win it. I think Wane's reaction at the end though patriotic, might suggest he was too involved and uptight and that this possibly transmitted to the players. I may be wrong and I accept the point of others that we don't have players who have won the NRL. However does this mean we need a coach who has? Even Woolf, who wins nearly everything here couldn't get Tonga past the QF.

Yes I agree with you. As you say Samoa did extremely well to beat Tonga then England. Interestingly, if I am correct, there will have only been one game between the top 4 seeds, Aus v NZ. And the final is between the 4th and 5th seeds? It's very interesting how it has all worked out.

It was but the sides in that half, Samoa, England, Tonga, had a rare opportunity to reach the final without playing Aus or Nz. Samoa seized the opportunity. I think posters are disappointed England didn't.