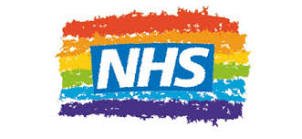 Posts

4,219

Joined

Last visited

Days Won

1
Everything posted by Niels
That average attendance was excellent for the period. 1982-86 football was in decline so it's difficult to compare. Tottenham only averaged 2,000 more in the first division for the same duration.

I hope they do fight it and win. I feel very uncomfortable about any possible repurcussions. I don't like punishments that hurt or affect fans. I since read that any punishment cannot be imposed retrospectively. So would only be applicable from the season of the verdict.

It made me smile when I read that one of the punishments could be replaying games! That could be a minefield. Maybe they may have to play the Aguero QPR game, but with everyone 11 years older! Or the Aston Villa match last year, but with Steven Gerrard back as their manager!

You are more knowledgeable than all I have read on other forums! What punishments do you think are likely? I have read all sorts from relegation to removal of premier league trophies. Surprisingly, they only won 3 in the period upto 2018 I think? Man utd finished second twice and Liverpool once. Presumably anything from 2019 is safe? (That phrase reminds me of Bullseye and Jim Bowen lol)

It's good to have your faith. We lost 2 key players but have replaced them well and have strengthened the pack. It was a good win today. Should be a good match tomorrow.

It was bred in Germany I think. It was 4th at 20/1 so paid out each way

Gelsenkirchen has a large Turkish diaspora. Both the footballers Ozil and Gundogan were born there and played for Schalke. There was also a horse running at Sandown today called Schalke

That's very interesting. Schalke haven't won since 1957 I think? In East Germany BFC Dynamo won 10 titles in a row from 1979 but are now in a regional 4th division. I recently bought a book about German football which I am looking forward to reading.

Not a single song as such but this month's record collector has a great feature on the best soul albums of 1973. Usually I like rock, but I played some of the cds and they are amazing and socially aware. A follow on to Marvin Gaye and what's going on. The O'Jays Ship Ahoy is almost progressive. I also like Teddy Pendergrass who was lead singer of Harold Melvin and the Bluenotes. It's worth a look if you can.

Yes I agree. Sheffield United should beat them at home. It's very open now.

They did well. A draw and nearly won.

It's good you apolgised. It gets emotional sometimes, I've done it myself.

Well said. Criticising where players, fans etc live isn't really what we are about as a game.

I saw Toulouse rugby union play at the weekend on tv. They had a sell out and it was a great atmosphere. If they could replicate the whole experience for league it would be a game changer.

I think you might be right. Obviously Gilmour and Hooley are top quality and will be missed. But the recruitment is usually excellent and players improve when they join.

Thanks for highlighting this. It's very sad. He was very prolific recently, releasing many new CDs. I think his best song was "Everybody's been burned" from the Byrds Younger than Yesterday album. It always felt very poignant and moving.

I read that there are 3 million Indians in South Africa, most live in Durban. I think they have some connection with Kolcatta?

That's a very good achievement. 74 averages are seen at the tv events sometimes.

The Greek women beat their Turkish counterparts 8-4 in Istanbul in September. It was a European group B game. A double header with the men's Turkey v Bulgaria game.

Yes Also they bought Francis in 1979, the year after they won the league. He didn't win the league with them. The league winning team was made up of signings most other teams discarded. McGovern, O'Hare, Burns etc. Shilton was a key buy but he was the only expensive signing.

Maybe Salford are a better team for me to follow I agree, many of the players now are capable of averages over a 100. MVG and Smith are the most consistent. But they don't just have one or two players to beat now, any of the top 16 and more can produce on the day.

They are known as the "Fat St Helens lads" on the darts fans forum. Smith is known as "Belly boy". I like MVG and aren't keen on Smith, so I am not too enamoured about wanting St Helens to win this year if he is parading his trophies there. Maybe I should follow Leigh Leopards instead?

The premier league has play offs between the top 4. So like us, the league winner isn't necessarily the champion. Michael Van Gerwen won the title this year.

I keep receiving offers from the Nordic channel Via Play for Scandi drama only. When I click further though there are combination deals with Premier Sports also.

I think they played at Fir Park, Motherwell, season 2007/8 as Raydale Park didn't meet requirements. The other seasons they played in Gretna though.