Fans Forum: Join the Discussion
Search Articles
Recent Articles
Latest News
England Women coach Chris Chapman has named a 24-strong squad for the Women's Rugby League World Cup which kicks-off in July and culminates with the Women's World Cup final at Headingley Carnegie Stadium, Leeds, on Sunday July 14.
The squad features nine players from Thatto Heath, six from Featherstone, five Bradford players, two from Normanton and sole representatives from Cross Fields and Coventry.
England will face stiff competition from Australia, France and three-time Women's World Cup winners New Zealand if they are to lift the trophy on home soil this year but Chapman, who took over from Steve McCormack earlier this year, believes his squad has the ability to go all the way.
"We've had the squad training together since the start of the year and we've had some really good, tough sessions," said Chapman.
"There are a lot of good players who have missed out on selection for the competition but I feel the group that we have selected have a good blend of experience and youth and have the skills to succeed if they apply themselves and work hard for each other.
"New Zealand will be confident of retaining their title and Australia will be coming here confident as well but we're on home soil and we'll be going out there to make an impact and hopefully we will be celebrating on July 14."
Read story →
0 comments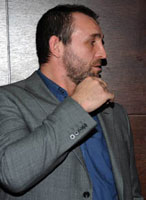 Oldham coach Scott Naylor is keen to extend Danny Whitmore's loan period at Whitebank. The Batley Bulldogs' player, at the club initially for one month, hinted after his first Oldham game at Hemel Stags that a longer stay couldn't be ruled out. Naylor has since confirmed that he would like to include 23-year-old Whitmore in his half-back plans on an open-ended agreement.
He said: "It would suit me to have him here for as long as John Kear (Batley boss) would allow it.
"Hopefully we can sort something out. Danny would like that, and so would we. I coached him at Salford, but when I came to Oldham he had already signed for Batley.
"It can take a half-back time to settle in at a new club, but Danny and Lewis Palfrey were often half-back partners in their academy days at Salford and they looked very comfortable together against Hemel."
Read story →
0 comments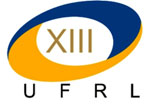 Ukraine has joined European Rugby League's top table after the RLEF board of directors granted the UFRL full member status. Jubilant UFRL president Artur Martyrosyan commented, "This is a great victory for Ukrainian Rugby League. My heartfelt congratulations go out to all the fans, players and federation staff who have contributed to this historic event. I would like to express my gratitude to the RLEF directors for their trust and support of the sport in Ukraine. Now begins a new and more advanced stage of development here."
Read story →
2 comments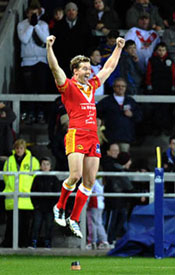 Scott Dureau has been given the green light by doctors in Toulouse to resume playing following his recovery from an operation to remove a tumour in January.
"I'm very happy, it's obviously really good news, I was waiting for that decision for a long time," said Dureau.
"The last five months since the surgery have been very long. I can't wait to be back on the field with my team mates."
The 2012 Goldthorpe Medal winning scrum-half is set to return to action for Catalan Dragons against London Broncos this Saturday at the Magic Weekend at Manchester's Etihad Stadium.
Read story →
3 comments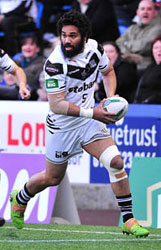 Widnes Vikings winger Patrick Ah Van has signed a contract extension keeping him at the club until the end of the 2015 season. Ah Van joined Widnes from Bradford Bulls in 2012 and made an immediate impression, finishing his debut season at the Stobart Stadium as top scorer with 16 tries and 34 goals yielding 132 points.
Read story →
4 comments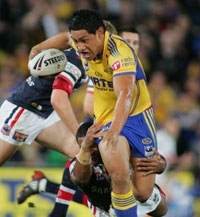 Wakefield Trinity Wildcats have signed Parramatta Eels prop forward Taulima Tautai until the end of the 2014 campaign and he will join the Wildcats immediately after his release from the NRL club. Tautai has played over 70 first grade games in the NRL for Parramatta and Cronulla Sharks after making his debut for the Eels in 2008 and he will arrive at the Rapid Solicitors Stadium on Wednesday morning.
Read story →
4 comments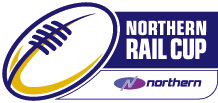 The draw for the quarter-finals of the 2013 Northern Rail Cup will take place live on Premier Sports on Thursday May 23 between 7.15pm and 7.30pm during the free-to-air broadcast in the build-up to the Hunslet Hawks v Batley Bulldogs Championship fixture.
Batley are among the eight clubs involved in the draw and will be joined by Dewsbury Rams, Doncaster, Leigh Centurions, Sheffield Eagles, Swinton Lions, Whitehaven and Workington Town as the competition moves a step closer towards the Northern Rail Finals Day at The Shay, Halifax on Saturday July 20.
Read story →
1 comments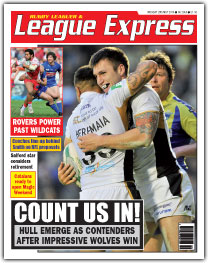 So, all eyes to Manchester this weekend when the world of Rugby League gathers for its second Magic Weekend in the city.
The first, last year, turned out good, with the sun blazing down on the Etihad Stadium, fans turning out in numbers - the aggregate attendance for the two days was almost 64,000 - and there were some excellent games as well, as you would expect.
Though the Magic Weekend concept has deviated since it was launched in 2007, when it was a vehicle to help establish the game in Wales, and subsequently in Scotland, it has always provided a chance for League supporters to enjoy a weekend away alongside fellow fans.
It was that in Cardiff and Edinburgh and it remains so as we look forward to this year's extravaganza.
Though, apart from Sky Sports' Rugby League coverage, the weekend has had little noticeable promotion, at least outside the city of Manchester, we are sure fans of all clubs will find it hard to resist showing their colours at what is a wonderful stadium for Rugby League.
Read story →
0 comments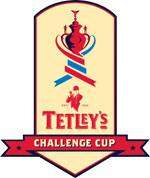 The draw for the quarter-finals of the 2013 Tetley's Challenge Cup has been made and will see cup holders Warrington Wolves take on Huddersfield Giants in the stand-out tie of the round. The Wolves will be hoping to move one step closer to a fourth appearance at Wembley in five years while Huddersfield will be aiming to avenge the Cup final defeat to Warrington in 2009. The draw was made live on BBC Breakfast television and BBC Radio 5 Live by Louise Minchin and Charlie Stayt earlier today and also saw Sheffield Eagles, the only remaining Championship side left in the competition, drawn at home to London Broncos. The other ties in the round will see Hull FC travel across the channel to take on Catalan Dragons while the most successful team in Challenge Cup history, Wigan Warriors, will host Widnes Vikings.
Read story →
0 comments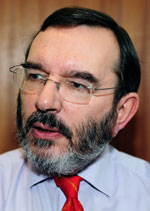 Last Saturday afternoon I was at Huddersfield's Challenge Cup-tie against Leeds at the John Smith's Stadium.
It was a tremendous match, played in front of a terrific crowd, and must have created a very positive impression for the audience watching the BBC's coverage of the game.
After the match, and the media conference, I went upstairs into the lounge in which Giants supporters and players congregate, and I was assailed with people asking me about the RFL's proposals for changing the structure of the league competitions.
It's fair to say that I didn't find anyone who was in favour of the proposed changes, and many supporters couldn't understand why the changes were being proposed.
So it's hardly surprising that the RFL chief executive Nigel Wood and his fellow RFL director Ralph Rimmer should have taken to the Twittersphere today to try to explain their proposals to an audience that has been fairly sceptical about them so far.
Read story →
190 comments
Total Rugby League